Today's Oil and Gas Press Energy Newsbites to 28th October 2021
Electric vehicles will grow from 0.7% of the global light-duty vehicle (LDV) fleet in 2020 to 31% in 2050, reaching 672 million EVs, predicts the US Energy Information Administration (EIA).
---
After a decade of rapid growth, in 2020 the global electric car stock hit the 10 million mark, a 43% increase over 2019, and representing a 1% stock share. Battery electric vehicles (BEVs) accounted for two-thirds of new electric car registrations and two-thirds of the stock in 2020. China, with 4.5 million electric cars, has the largest fleet, though in 2020 Europe had the largest annual increase to reach 3.2 million.Consumer spending on EVs continues to rise, while government support stabilises Read More
---
The Organization of the Petroleum Exporting Countries (OPEC) and the Gas Exporting Countries Forum (GECF) held the Second High-Level Meeting of the OPEC-GECF Energy Dialogue, hosted by the GECF, on 27 October 2021, via videoconference. The Meeting was co-chaired by HE Yury Sentyurin, GECF Secretary General, and HE Mohammad Sanusi Barkindo, OPEC Secretary General. It noted the importance of crude oil and natural gas to the global economy and in meeting current and future energy demand, highlighting that both commodities will account for around half of the total global energy mix in the decades ahead. "Together, OPEC and GECF can count on their respective competencies to ensure that the global economy heals after the devastation of coronavirus and that a reliable and secure energy supply serves humanity like never before," said HE Yury Sentryurin in his opening address. Read More
---
Poland-based PV distributor Menlo Electric announced a 250 MW module tender for deliveries in 2022. Tender spans a broad range of module types, including black frame, bifacial and full black. The modules will be primarily offered to B2C and B2B installers across Central Europe, with shipping expected to Gdansk, Poland as well as ports of Southern Europe in Slovenia and/ or Romania. The tender is expected to secure stable supplies for Menlo Electric and its customers. Read More By Agata Sacharczuk agata.sacharczuk@menloelectric.com
---
ACWA Power, today announced the financial close and completion of the acquisition of the first group of assets for the Jazan integrated gasification combined cycle (IGCC) project. The JV will complete the commissioning and testing and commence operating, and maintaining the plant to supply power, steam, hydrogen, and other utilities for Aramco's Jazan refinery, under a 25-year contract with Aramco. The Jazan IGCC project's financial close was achieved on 18th October 2021 for the $7.2billion senior debt facilities through a diverse mix of local, regional, and international banks and financial institutions. Read More
---
Dana Incorporated (NYSE: DAN) announced today it will participate in the 45th Annual Automotive Symposium "Batteries Included" hosted by Gabelli Funds on Nov. 1, 2021. Beginning at 2:45 p.m. PDT (11:45 a.m. EDT), Read More
---
Gazprom and Uzbekistan discuss joint projects. The parties expressed satisfaction with the progress of their joint work in the energy sector and discussed the state and prospects of their cooperation, including joint gas production projects based in Uzbekistan. Read More
---
KBR Announces Third Quarter 2021 Financial Results; Raises FY 2021 Guidance;
Robust revenue growth of 34%; adj. EBITDA growth of 30%; and adj. EPS growth of 45%
Strong free cash conversion of 128% for the quarter and 110% year-to-date
Expanded capital deployment optionality
– Raising FY 2021 revenue and earnings guidance Read More
---
Top executives at ExxonMobil and other oil giants are set to testify at a landmark House hearing Thursday as congressional Democrats investigate what they describe as a decades-long, industry-wide campaign to spread disinformation about the role of fossil fuels in causing global warming. The appearance of the four oil executives — from ExxonMobil, Chevron, BP America and Shell — has drawn comparisons to a high-profile hearing in the 1990s with tobacco executives who famously testified that they didn't believe nicotine was addictive. Read More
---
Golar LNG's 3rd Quarter 2021 results will be released before the NASDAQ opens on Tuesday, November 9, 2021. In connection with this a webcast presentation will be held at 3:00 P.M (London Time) on Tuesday, November 9, 2021. Read More
---
Dana Incorporated (NYSE: DAN) announced today that it has earned the New Power Technology Award and the Achievement of the Year Award for its Spicer Electrified™ e-Powertrain at the 2021 Diesel Progress Summit and Awards, held this week. Read More
---
Enel Green Power organized "Empowering Sustainable Energy", a Sustainable Energy day digital event withing the framework of the 16th edition of the EU Sustainable Energy Week (EUSEW), which this year took place under the theme "Towards 2030: Reshaping the European Energy System". The two-hour event aimed to raise awareness about the need for sustainable energy to cut emissions and consisted of three different round tables: the importance of electrification as part of the Fit-for-55 package, the Just Transition and the Global Alliance for Sustainable Energy. Read More
---
Commodity Prices
Units
Price $
Change
Crude Oil (WTI)
USD/bbl
$81.83
Down
Crude Oil (Brent)
USD/bbl
$83.24
Down
Bonny Light
USD/bbl
$84.21
Down
Natural Gas
USD/MMBtu
$6.11
Up
OPEC basket 27/10/21
USD/bbl
$83.72
Down
At press time 28th October 2021
---
Uber has partnered with Hertz so drivers who need a car can rent a vehicle by the week. The partnership, which launches in Los Angeles and will be rolled out to other U.S. cities in the coming months, will allow approved Uber drivers to rent a car from Hertz to drive for the ride-sharing company. Read More
Uber partners with Hertz to offer 50,000 Tesla rentals to U.S. ride-hail drivers Read More
---
Hertz and Carvana announced a way for customers to save time and money through online car buying and shopping. The two are partnering nationally – following a pilot in September – to enable Hertz to utilize Carvana's online transaction technology and logistics network to expand vehicle disposition channels. The rental car industry – which buys and sells millions of vehicles annually – is an integral part of the used car market. Historically, Hertz has sold vehicles from its rental fleet through auctions, direct-to-dealer programs and its retail network of 68 Hertz Car Sales locations. Using Carvana's technology and logistics network will allow a more efficient direct-to-consumer sales channel, giving Hertz the opportunity to reduce its reliance on wholesale disposition. The partnership with Carvana is of particular importance to Hertz as the company embarks on an ambitious effort to transform its fleet and the rental car industry. Read More
---
Stellantis Reports Q3 Net Revenues of €32.6 Billion
Significant Commercial Actions and New Product Launches Mitigated Continued Impact of Semiconductor Shortages
Full-Year Guidance Confirmed • Consolidated shipments(1) of 1,131 thousand units, down 27% compared to Q3 2020 Pro Forma(2) primarily due to loss of ~30% of Q3 2021 planned production, or ~600 thousand units, due to unfilled semiconductors orders • Net revenues of €32.6 billion, down 14% compared to Q3 2020 Pro Forma(2) with improved vehicle mix and positive net pricing more than offset by lower volumes
• Total new vehicle inventory of 689 thousand units at September 30, 2021, including Company inventory of 148 thousand units Read More
---
New UK climate change portal to inform understanding and decision-making. The portal's home page provides a summary dashboard, visualising six climate change statistical indicators. You can click through these to discover more indicators in six areas: climate and weather; emissions of greenhouse gases; drivers, actions contributing to climate change; impacts on nature and society, mitigation, limiting the scale of climate change; and adaptation, to the consequences of existing and anticipated climate change. Read More
---
On 19 October, the UK government approved the HyNet North West project in Phase 1 of the contract for "Cluster Sequencing for Carbon Capture Usage and Storage Deployment". The task is to build one of the United Kingdom's first facilities for the capture and storage of carbon dioxide and the production of clean hydrogen. The approval of HyNet will speed up the decarbonization of one of the country's main industrial areas, transforming it into the world's first industrial clusters for low CO2 emissions. Eni will play a vital role in the HyNet North West project as operator of the CO2 transportation and storage business, using its own depleted gas field located roughly 30 kilometres offshore in Liverpool Bay. The project is designed to store increasing volumes of the gas, from 4.5 million tonnes per annum initially to 10 million tonnes by 2030. Read More
---
ZeroAvia is gaining altitude as the leader in zero-emission passenger aircraft as it announces a development collaboration with Alaska Air Group, the parent company of Alaska Airlines, for a hydrogen-electric powertrain capable of flying 76-seat regional aircraft in excess of 500 NM. Alaska is also joining the list of top investors for the company, alongside a fellow Seattle-based Amazon Climate Pledge Fund and Bill Gates's Breakthrough Energy Ventures. Read More
---
Petrofac Limited results for the six months ended 30 June 2021
First half highlights
Improved profitability and conserved cash in challenging market conditions
On track to deliver US$250 million of cost savings in 2021
Trading and new awards in line with expectations, continue to be impacted by COVID-19
Business performance net profit (1)(2) of US$39 million
Reported net loss (2) of US$86 million, largely reflecting the Court penalty
Maintaining full year net profit margin guidance
Net debt (3) of US$188 million and liquidity of US$1.0 billion Read More
---
General Motors Co. reported third-quarter earnings that include strong price and mix performance in North America, the benefit of the company's recall cost recovery agreement with LG Electronics and the continued strong financial results at GM Financial. As a result, the company is on track to deliver full-year 2021 EBIT-adjusted earnings approaching the high end of its guidance range. Full-year net income of between $8.1 billion and $9.6 billion, and EBIT-adjusted of between $11.5 billion and $13.5 billion Read More
---
The active rig count acts as a leading indicator of demand for products used in drilling, completing, producing and processing hydrocarbons.
Region
Period
No. of Rigs
Change
U.S.A
22nd October 2021
542
-1
Canada
22nd October 2021
164
-4
International
Sept. 2021
787
—


Baker Hughes Rig Count to 28th October 2021
---
BW Offshore Limited ("BWO" or the "Seller") has retained Citigroup Global Markets Limited and Pareto Securities AS (collectively referred to as the "Managers") to explore a potential block sale of existing shares in BW Energy Limited ("BWE" or the "Company") through a private placement (the "Offering"). BWO is contemplating selling 20,000,000 shares in BWE, representing approximately 7.8% of the shares outstanding in BWE, through an accelerated bookbuilding process. BWO reserves the right, at its own discretion, not to sell any shares in the Offering.
The Offering will commence immediately following the publication of this announcement (28 October 2021 at 16:30 CEST) and will close no later than 29 October 2021 at 08:00 CEST. Please note that the Offering may close earlier or later at the discretion of BWO. The Offering is expected to be priced and allocated before 09:00 CEST on 29 October 2021 (T). The settlement in the Offering will be conducted on a normal delivery-versus-payment basis (DVP T+2). Read More
---
The International Arbitration Court, under the auspices of the Netherlands Arbitration Institute, ruled, on July 23rd, a final judgment in favor of Sonangol following the litigation, initiated in 2019 by Exem Energy BV, a vehicle company with no other assets headquartered outside the country, owned by Isabel dos Santos, who intended to legitimize an alleged transfer of shares in Esperaza Holdings BV from Sonangol to that company. The litigation concerned the 40% stake held by Exem allegedly transferred by Sonangol EP in Esperaza Holdings BV, the vehicle through which the national oil company made, in 2006, a great and successful investment in the Portuguese oil and gas company Galp SA.
As a result of the Arbitration Court's decision, Sonangol will be reinstated as sole shareholder (100%) of Esperaza Holdings B.V. Read More
---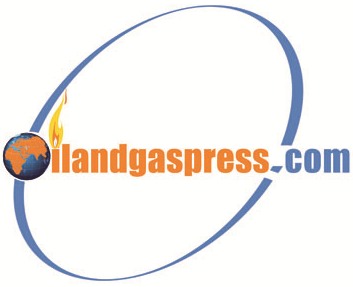 OilandGasPress Energy Newsbites and Analysis Roundup |Compiled by: OGP Staff, Segun Cole. Please send us your industry related news for publication
Announce new products, New Partnerships, New director appointment, New office, financial reports, New sales staff, new contracts, charity affiliations and general news and offers by your organisation! Submit your Releases or contact us now!
Submit a Press Release
Oil and gas, press , | Energy, Climate, Renewable, Wind, Biomass, Sustainability, Oil Price, LPG, Solar,Marine,Aviation,Fuel,Hydrogen,Electric ,EV, Gas,
we provide you with the latest news summary with links straight to the source!!
News articles reported on OilAndGasPress are a reflection of what is published in the media. OilAndGasPress is not in a position to verify the accuracy of daily news articles. The materials provided are for informational and educational purposes only and are not intended to provide tax, legal, or investment advice.
OilAndGasPress welcomes all viewpoints. Should you wish to provide a different perspective on the above articles. Information posted is accurate at the time of posting, but may be superseded by subsequent press releases
Disclaimer
Most News articles reported on OilAndGasPress are a reflection of what is published in the media. OilAndGasPress is not in a position to verify the accuracy of daily news articles. The materials provided are for informational and educational purposes only and are not intended to provide tax, legal, or investment advice. OilAndGasPress welcomes all viewpoints. Should you wish to provide a different perspective on the above article, please email us info@OilAndGasPress.com