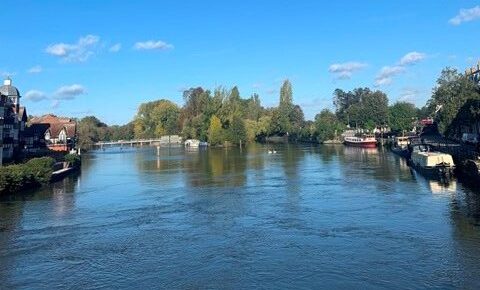 Oil and Gas Press Energy News Brief to 29th October 2021
U.S. Energy Information Administration (EIA) said U.S. utilities added 87 billion cubic feet (bcf) of gas into storage during the week ended Oct. 22.
---
Gas from Chayandinskoye is going into the Power of Siberia gas pipeline. New compressor stations are now being built to consistently increase the pipeline's throughput. Starting from 2023, Power of Siberia will be receiving gas from the Kovyktinskoye field in the Irkutsk Region. To that end, Gazprom is actively building the pipeline section between Kovyktinskoye and Chayandinskoye. The works are going on schedule: as of today, 432 out of 803.4 kilometers (i.e. almost 54 per cent of the section's overall length) have been welded, laid, and backfilled. The first of two microtunnels within the gas pipeline's submerged crossing under the Lena River is currently being built. Read More
---
Gazprom's corporate medical facilities provide both outpatient and hospital care services, including hi-tech ones. Voluntary vaccinations and revaccinations against the COVID-19 coronavirus infection are offered: a total of 89.1 per cent of employees at the parent company and the core production subsidiaries of the gas business have been vaccinated to date. The Company sets up medical stations for shift workers at the production sites that are located far away from social infrastructure. If necessary, shift workers are transported to a nearest specialized healthcare facility. Medical staff employed at Gazprom's facilities regularly receives additional skills training, inter alia, at the department of occupational medicine of Gazprom Corporate Institute. Read More
---
Nigeria is pushing for increased crude output to double current production limits set by the Organisation of Petroleum Exporting Countries (OPEC), as oil price maintains optimistic outlook. While the current production tally of 1.4 million barrels per day aligns with the cap set by the cartel, Nigeria is planning to increase output to 2.4 million barrels. This, however, would not be the first time the country was attempting to boost its quota. A projection of 40 billion barrels as reserve and four million barrels as daily production has been elusive for the past 10 years. Read More
---
Texas gas prices reach 7-year high. All 27 metro areas in Texas saw prices at the pump spike in recent weeks. Regular unleaded averages in Corpus Christi, Dallas/Fort Worth, El Paso and Odessa jumped more than 10 cents per gallon. El Paso saw the largest jump at 31 cents.
Texas drivers are paying, on average, about $3.05 for a gallon of gas. A year ago, the average was about $1.88 per gallon. Read More
---
The Alberta government wants to change the law to strongarm oil and gas companies into paying municipalities hundreds of millions of dollars in outstanding property taxes. Municipal Affairs Minister Ric McIver said on Thursday his proposed legislation may not recoup all of the estimated $245 million owed to 69 rural municipalities (RMs). But he says it's a start. Read More
---
Serica Energy plc (AIM: SQZ), a British independent upstream oil and gas company with operations centred on the UK North Sea and over 80% gas production, provides the following update on its Columbus field located in the Central North Sea. To minimise environmental impact and associated processing equipment, Columbus hydrocarbons will flow into the Arran subsea system before processing on the Shell operated Shearwater platform. Shell have informed us that the Shearwater platform is currently operating at restricted capacity which will result in a delay to the start-up of Columbus production although it is still expected that first production will be achieved in Q4 this year. As a result, Serica's full year net production is expected to be slightly lower than the current guidance of 23,000 to 25,000 boe/d. Read More
---
The 56th Meeting of the Joint Technical Committee (JTC) was held today, 28 October 2021, via videoconference to review oil market developments.
The Meeting took place in preparation for the 34th Meeting of the Joint Ministerial Monitoring Committee (JMMC) and the 22nd OPEC and non-OPEC Ministerial Meeting (ONOMM) scheduled for Thursday, 4 November 2021. OPEC Secretary General, HE Mohammad Sanusi Barkindo, opened the meeting by thanking the JTC's Members for their tireless efforts and unwavering commitment to the objectives of the historic Declaration of Cooperation (DoC), highlighting that the Committee's positive contributions continue to support informed and strategic decision-making. Read More
---
Shares in PetroNor Australia will be exchanged into shares in PetroNor Norway on a 1:1 basis. It follows from regulatory requirements in Australia that the shares of PetroNor Australia will stop trading when the Scheme is finally approved by the Australian courts. Following a limited trading pause, PetroNor Norway's shareholders will be able to trade their PetroNor Norway shares on Oslo Børs. Read More
---
Big Oil majors, including Exxon, BP, Shell, and Chevron, may be subpoenaed to turn over financial documents as part of a congressional probe into alleged disinformation about the effect of the industry on the climate. Read More
---
Governments currently plan to allocate an estimated US$470 billion for clean energy investment between now and 2030, up by 20 percent compared to plans in July, the International Energy Agency (IEA) said on Thursday, but noted that despite the increase, recovery is uneven and clean energy investment is not enough to prevent emissions growth. Read More
---
PetroNor E&P Limited announced that it is on track with the process to change domicile from Australia to Norway and apply for listing on the Oslo Stock Exchange (Oslo Børs main list). As part of the re-domicile process, a meeting of the holders of ordinary shares in PetroNor E&P Limited ACN 495125 419 730 will be held at the offices of Steinepreis Paganin, Level 4, 16 Milligan Street, WA 6000 Perth, Australia, on Monday, 29 November 2021 at 4:00pm (AWST) (the "Scheme Meeting"). The purpose of the Scheme Meeting is to consider and, if thought fit, to approve (with or without modification) a scheme of arrangement proposed to be made between PetroNor Australia and Shareholders (the "Scheme"). Read More
A Notice of the Scheme Meeting
---
Commodity Prices
Units
Price $
Change
Crude Oil (WTI)
USD/bbl
$83.63
Up
Crude Oil (Brent)
USD/bbl
$84.38
Up
Bonny Light
USD/bbl
$83.05
Down
Natural Gas
USD/MMBtu
$5.41
Down
OPEC basket 28/10/21
USD/bbl
$82.41
Down
At press time 29th October 2021
The OPEC Reference Basket of Crudes (ORB) is made up of the following: Saharan Blend (Algeria), Girassol (Angola), Djeno (Congo), Zafiro (Equatorial Guinea), Rabi Light (Gabon), Iran Heavy (Iran), Basra Light (Iraq), Kuwait Export (Kuwait), Es Sider (Libya), Bonny Light (Nigeria), Arab Light (Saudi Arabia), Murban (UAE) and Merey (Venezuela).
---
The active rig count acts as a leading indicator of demand for products used in drilling, completing, producing and processing hydrocarbons.
Region
Period
No. of Rigs
Change
U.S.A
29th October 2021
544
+2
Canada
29th October 2021
166
+2
Baker Hughes Rig Count to 29th October 2021
---
Oil and Gas News Straight from the Source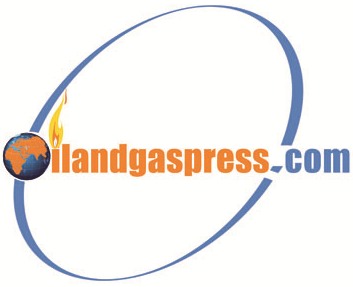 OilandGasPress Energy Newsbites and Analysis Roundup |Compiled by: OGP Staff, Segun Cole. Please send us your industry related news for publication
News articles reported on OilAndGasPress are a reflection of what is published in the media. OilAndGasPress is not in a position to verify the accuracy of daily news articles. The materials provided are for informational and educational purposes only and are not intended to provide tax, legal, or investment advice.