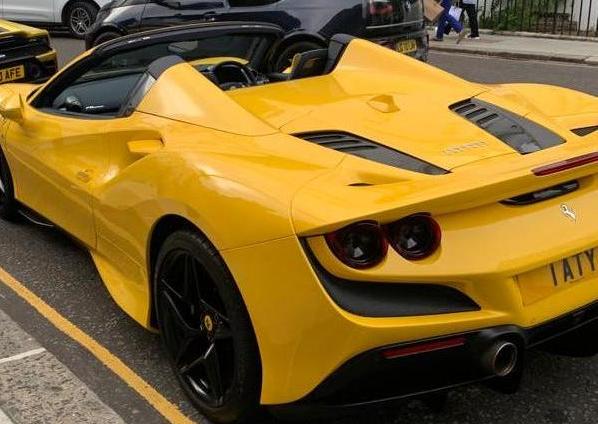 Today's OilandGasPress Energy News Brief
Oil prices slightly fell on Tuesday, due to concerns about weak demand in the United States and Asia.
---
Jinko Solar Co., Ltd. signs strategic cooperation framework agreement with Contemporary Amperex Technology Co., Ltd. ("CATL"). The signing ceremony was attended by Mr. Jia Zhou, president of CATL and Mr. Kangping Chen, CEO of Jinko Solar Co., Ltd., on behalf of both parties.
Under the agreement, the two parties will establish a long-term, stable and solid strategic joint partnership in areas such as the promotion of carbon neutrality in the industrial chain, global solar-plus-storage business development, and the innovation and development of solar-plus-storage integrated solutions.
---
PetroNor E&P Preliminary results of the Subsequent Offering The subscription period for the Subsequent Offering expired on 7 September 2021 at 16:30 (CEST). The final number of subscriptions received by the Company in the Subsequent Offering is 46,234,809. A total
of 46,234,809 Offer Shares will be allocated in accordance with the allocation criteria set out in the Prospectus, raising gross proceeds of NOK 50,858,290. Notifications of allocated Offer Shares and the corresponding subscription amount to be paid by each subscriber in the Subsequent Offering will be distributed on 8 September 2021.
---
Appointment to the Executive Committee of TotalEnergies TotalEnergies' Executive Committee now consists of:
Patrick Pouyanné, Chairman and Chief Executive Officer
Helle Kristoffersen, President, Strategy & Sustainability
Stéphane Michel, President, Gas, Renewables & Power
Bernard Pinatel, President, Refining & Chemicals
Jean-Pierre Sbraire, Chief Financial Officer
Namita Shah, President, OneTech
Nicolas Terraz, President, Exploration & Production
Alexis Vovk, President, Marketing & Services
---
World's millionaires are moving to Dubai for safety, luxury and tax benefits Home to just over 54,000 HNWIs, aswell as 165 centi-millionaires and 12 billionaires. Major industries there include: financial services, basic materials, oil & gas, transport, hotels, retail and real estate.
According to New World Wealth, a research firm that tracks the wealth and the movements of millionaires, multi-millionaires and billionaires globally, Dubai's population of high-net-worth individuals (HNWIs), rose to 54,000 in June 2021, up by 3.8 percent from 52,000 last December.
---
Al Seer Marine forms $170mln JV with BGN International Al Seer Marine PJSC, a subsidiary of Abu Dhabi's International Holding Co., has formed a joint venture worth 624 million dirhams ($170 million) with Dubai-based energy company BGN International, to acquire a portfolio Very Large Gas Carriers (VLGCs) for transporting liquefied petroleum gas.
---
Eni: Report on the purchase of treasury shares during the period from August 30 to September 3, 2021 During the period from August 30 to September 3, 2021, Eni acquired n. 2,067,635 shares, at a weighted average price per share equal to 10.511703 euro, for a total consideration of 21,734,364.95 euro within the authorization to purchase treasury shares approved at Eni's Ordinary General Meeting of shareholders on 12 May 2021, previously subject to disclosure pursuant to art. 144-bis of Consob Regulation 11971/1999.
---
Oil-Producing State In Nigeria Could Return To COVID Lockdown Rivers State, whose state capital is Port Harcourt, may be forced to reimpose lockdowns if residents continue to ignore measures to prevent the spread of the coronavirus amid low vaccination rates, Nyesom Wike, the governor of the state, said in an address.
---
The Cost of Upgrading American Electric Distribution Distribution systems deliver electricity to consumers, and these systems will face added strain in response to upstream expansion of the transmission system and consumer adoption of photovoltaic solar panels and electric vehicles. The cost imposed on the distribution system by electric vehicle and photovoltaic solar panel adoption alone is nearly $1 trillion.
---
Commodity Prices
Units
Price $
Change
Crude Oil (WTI)
USD/bbl
$69.25
Up
Crude Oil (Brent)
USD/bbl
$72.48
Up
Bonny Light
USD/bbl
$70.60
Down
Natural Gas
USD/MMBtu
$4.65
Down
OPEC basket 07/09/21
USD/bbl
$71.35
Up
At press time 08 September 2021
---
COP26 concludes discussions with China on climate action COP26 President stressed the need for China and all countries to take urgent action over next decade to pursue efforts to keep the 1.5 degree temperature goal within reach, including on coal, finance, deforestation and zero emissions vehicles. The COP26 President pointed to recent warnings from the Intergovernmental Panel on Climate Change, which China is party to, as evidence that all countries needed to pick up the pace and take urgent action over the next decade to deliver on the Paris Agreement and pursue efforts to keep global temperature rise to 1.5C. This is a message he has been taking around the world over the past eight months.
---
Oil and Gas News Straight from the Source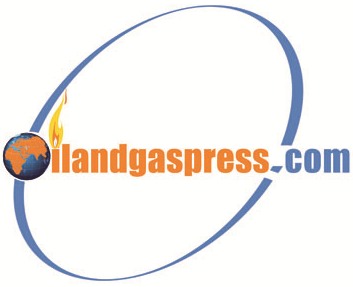 Compiled by: OGP Staff, Segun Cole , Please send us your industry related news for publication
Announce new products, New Partnerships, New director appointment, New office, financial reports, New sales staff, new contracts, charity affiliations and general news and offers by your organisation! Submit your Releases or contact us now!
Submit a Press Release
Oilandgaspress.com | Energy, Climate, Renewable, Wind, Biomass, Sustainability, Oil Price, LPG, Solar,
we provide you with the latest news summary with links straight to the source!!