Today's OilandGasPress Energyy News Brief
American Petroleum Institute (API) data showed U.S. gasoline stocks fell by 6.4 million barrels for the week ended Sept. 3, while crude stocks dropped by 2.9 million barrels. U.S. distillate stocks fell by 3.7 million barrels over the same week.
---
Catalytic cracking complex at the Perm refinery Governor of Perm region Dmitry Makhonin and President of PJSC LUKOIL Vagit Alekperov signed today a memorandum of understanding regarding investment project of construction of catalytic cracking complex at the Perm refinery. The project will be implemented under LUKOIL's agreement with Russian Ministry of Energy on an investment increment to reverse excise tax on oil until January 1, 2031. The launch of the complex in 2026 will allow to increase production of high quality motor petrols and start production of polymer grade propylene, which will be used as feedstock for LUKOIL's petrochemical facilities.
---
U.S. Department of Energy Releases Solar Futures Study Providing the Blueprint for a Zero-Carbon Grid The Solar Futures Study explores solar energy's role in transitioning to a carbon-free electric grid. Produced by the U.S. Department of Energy Solar Energy Technologies Office (SETO) and the National Renewable Energy Laboratory (NREL) and released on September 8, 2021, the study finds that with aggressive cost reductions, supportive policies, and large-scale electrification, solar could account for as much as 40% of the nation's electricity supply by 2035 and 45% by 2050.
---
Eve and Microflite Announce Partnership Eve Urban Air Mobility, an Embraer spinoff, and Microflite, one of Australia's premier helicopter operators, today announced a partnership that will lay the foundation for urban air mobility operations in Australia that is expected to start in 2026.
Microflite and Eve plan to begin their partnership using helicopters, where appropriate, as a proof of concept to validate parameters that will apply to future electrical vertical takeoff and landing (eVTOL) aircraft operations, also known in the market as EVA (Electrical Vertical Aircraft).
---
Unextractable fossil fuels in a 1.5 °C world Fossil fuels continue to dominate the global energy system, accounting for 81% of primary energy demand12. After decades of growth, their rate of production and use will need to reverse and decline rapidly to meet internationally agreed climate goals. There are some promising signs, with global coal production peaking in 2013, and oil output estimated to have peaked in 2019 or be nearing peak demand, even by some industry commentators.
---
GECF joins OPEC Ministerial Roundtable on Energy. The OPEC-hosted Ministerial Roundtable on Energy, Climate and Sustainable Development, where more than a dozen ministers were flanked by intergovernmental organisations such as GECF, APPO, AEC, AFREC, ARDA, IEF, and OAPEC, termed the gathering as coming at a "profound time in the momentum of the global climate effort".
Addressing more than 100 delegates, HE Yury Sentyurin, Secretary General of the GECF, said that the 18-member consortium is fully committed to develop actions towards clean energy transitions in a balanced manner.
---
Celebrating International Day of Clean Air for Blue Skies In recognition of the second annual United Nations International Day of Clean Air for blue skies, we are calling on policymakers and development partners to answer this call by considering three priorities that can help clear the air and save lives.
---
Suez Canal blocked after ship runs aground Coral Crystal, a Panama-flagged bulk carrier with a cargo of 43,000 tonnes, suffered from a temporary problem on its way southwards through the canal, the Suez Canal Authority (SCA) confirmed.
The ship briefly became stuck in the northern section of the Suez Canal but was soon refloated.
---
Shimizu Corporation and Heerema enter offshore wind partnership The cooperation is primarily focused on installing turbine foundations, where Heerema will support Shimizu with engineering and offshore construction expertise.
---
Senex Energy and New Century Resources Agree New Gas Sales Agreement Under the three-year agreement starting 1 January 2022, Senex will provide around 7 PJ of natural gas to support New Century's processing operations at a fixed price, in line with current market levels. Senex will further supply around 1 PJ of additional natural gas at New Century's election by mid-2022 in support of material increases in production levels associated with the potential development of existing in-situ deposits at the Century Mine.
---
Commodity Prices
Units
Price $
Change
Crude Oil (WTI)
USD/bbl
$69.36
Up
Crude Oil (Brent)
USD/bbl
$72.61
Up
Bonny Light
USD/bbl
$71.08
Up
Natural Gas
USD/MMBtu
$4.88
Up
OPEC basket 08/09/21
USD/bbl
$71.19
Down
At press time 07 September 2021
---
Mooreast Asia Acquires New Singapore Facility for Floating Wind Farms The new facility at 51 Shipyard Road has a usable floor space of 323,000 sqft (30,000 sqm), compared to 129,000 sqft (12,000 sqm) at its previous facility at 14 Benoi Sector. It includes three main buildings which were erected by the previous owner before it went into receivership. With minimal outlay, Mooreast is now able to use the facility for components fabrication, warehousing and office functions.
---
Cutting global emissions is essential to keeping 1.5 degrees alive COP26 President-Designate Alok Sharma, delivered a live speech to the High-Level Dialogue on Climate Action in the Americas, attended by Argentinian President Alberto Fernández, UN Secretary-General Antonio Guterres and US Special Envoy John Kerry
---
$800,000 to Historically Black Colleges and Universities The Baker Hughes Foundation has announced $800,000 in grants to four Historically Black Colleges and Universities (HBCU) for the 2021-22 academic year, part of the Foundation's long-running mission to promote education and opportunity in the communities where Baker Hughes employees live and work. The funds will help provide financial support for a wide variety of scholarships, technological infrastructure, career readiness and curriculum development programs. At Southern University a portion of the grant will aid in recovery from Hurricane Ida.
---

The active rig count acts as a leading indicator of demand for products used in drilling, completing, producing and processing hydrocarbons.
Region
Period
No. of Rigs
Change
U.S.A
3rd Sept. 2021
497
-11
Canada
3rd Sept. 2021
152
+5
International
Aug. 2021
777
+26
Baker Hughes Rig Count to 09 September 2021
---
The case for regulating downstream methane emissions from oil and gas Thanks to advances in measurement technologies, significant downstream emissions have been detected across developing and developed economies alike. Using a handheld optical gas imaging camera, the Clean Air Task Force recently documented methane leaks at over 100 sites across Europe.
---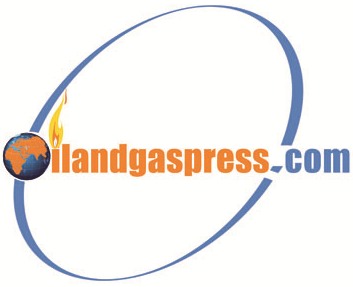 Compiled by: OGP Staff, Segun Cole , Please send us your industry related news for publication
Announce new products, New Partnerships, New director appointment, New office, financial reports, New sales staff, new contracts, charity affiliations and general news and offers by your organisation! Submit your Releases or contact us now!
Submit a Press Release
Oilandgaspress.com | Energy, Climate, Renewable, Wind, Biomass, Sustainability, Oil Price, LPG, Solar,
we provide you with the latest news summary with links straight to the source!!
News articles reported on OilAndGasPress are a reflection of what is published in the media. OilAndGasPress is not in a position to verify the accuracy of daily news articles. The materials provided are for informational and educational purposes only and are not intended to provide tax, legal, or investment advice.