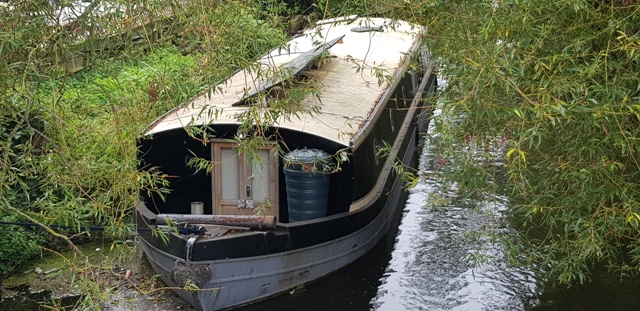 Energy News Digest, Oil and Gas, 4th Jan. 2022.OPEC daily basket price stood at $78.00 a barrel Monday, 3 Jan. 2022
OPEC+ meets Today and is expected to confirm existing policy of planned Feb output increase.
Energy prices used in the S&P Goldman Sachs Commodity Index (GSCI) ended 2021 59% higher than the first trading day of the year. Price increases were largely driven by increased demand from the initial phase of global economic recovery from the COVID-19 pandemic. Energy Information Administration (EIA)
---
Lukoil forecasts $380/bbl by 2050
In this interview with Hafida Elbouchari from Sky News Arabia, Dr Carole Nakhle, CEO of Crystol Energy, comments on Lukoil's "Global Energy Perspectives to 2050" report. Looking at any forecasts beyond the 5-10 years horizon should be taken with caution as these projections struggle to capture a wide range of variables including changes in government policies, advances in technology and shift in consumer preferences. For now, all forecasting agencies agree that oil will continue to play an important role in the world's energy mix for the foreseeable future. Green technologies are evolving fast but not at the mass deployment level that can easily displace fossil fuels. For instance, one of the main reasons behind the recent surge in European gas prices is the inability of renewable energy sources to meet the rising demand in heating and electricity. This is a result of a limitation in energy storage technologies which can address the intermittency and variability of renewable energy. Read More
---
Turkey added to inflation pressure on Saturday by raising household electricity and natural gas tariffs substantially, citing the surge in global energy prices. The cost of electricity will soar as much as 130% for some households, the Haberturk newspaper estimated, as the country switches to a graduated tariff system. Read More
---
The Joint Technical Committee (JTC) of the Declaration of Cooperation (DoC) held today its 58th Meeting via videoconference to review the conditions of the global oil market. The Meeting took place in advance of the 36th Meeting of the Joint Ministerial Monitoring Committee (JMMC) and the 24th OPEC and non-OPEC Ministerial Meeting planned for tomorrow, 4 January 2022. OPEC Secretary General, HE Mohammad Sanusi Barkindo, opened the meeting by thanking the JTC's Members for their tireless efforts during 2021 and the unwavering commitment to the DoC's noble objectives. He also highlighted the Committee's instrumental role in supporting efforts to achieve a stable and sustainable oil market for the benefit of all industry stakeholders. Read More
---
G42 Cloud announced the signing of a cooperation agreement with Abu Dhabi Accountability Authority (ADAA). Under this agreement, ADAA will be the first government entity in the UAE to migrate its entire data and digital operations to G42 Cloud. The agreement was signed by Mansoor AlMansoori, Group COO of G42 and Abdalla Mohamed Saleh, Executive Director, ADAA in the presence of Dan Hu, CEO, G42 Cloud, and other dignitaries from both parties. G42 Cloud's secure and high-performance infrastructure coupled with its parent company's advanced AI capabilities will offer ADAA a wide range of benefits including full data sovereignty, agility and shorter applications' deployment turnaround times, accelerating the entity's digital transformation and innovation journey. By migrating to G42 Cloud, ADAA will also be able to benefit from best-in-class cybersecurity solutions to safeguard critical data, prevent corruption and mitigate risk. Read More
---
In conformity with the FCA's Disclosure Guidance and Transparency Rules, Tullow Oil plc today announces the following:
As at 31 December 2021, Tullow Oil plc's issued share capital consisted of 1,432,010,528 ordinary shares (with a nominal value of 10p each) with voting rights. No ordinary shares were held in treasury. Therefore, the total number of voting rights in Tullow Oil plc was 1,432,010,528. The above figure may be used by shareholders as the denominator for the calculation by which they will determine if they are required to notify their interest in, or a change to their interest in, Tullow Oil plc under the FCA's Disclosure Guidance and Transparency Rules. Read More
---
Commodity Prices
Units
Price $
change
Crude Oil (WTI)
USD/bbl
$76.33
Up
Crude Oil (Brent)
USD/bbl
$79.22
Up
Bonny Light
USD/bbl
$77.70
—
Natural Gas
USD/MMBtu
$3.82
Up
OPEC basket 03/01/22
USD/bbl
$78.00
Up
At press time 04th January 2022
Crude oil
Underpinned by supply concerns, monthly average crude oil prices reached the highest levels seen in seven years during October. The average domestic crude oil first purchase price climbed $9.43 (13.7%) to $78.51 per barrel. The average free-on-board (f.o.b.) cost of imported crude oil rose $7.29 (11.0%) to $73.55 per barrel. The average landed cost of foreign crude oil increased $7.19 (10.5%) to $75.44 per barrel. The average refiner acquisition cost for domestic crude oil climbed $8.44 (11.7%) to $80.82 per barrel. The average cost of imported crude oil increased $6.82 (9.8%) to $76.08 per barrel. The composite refiner acquisition cost for crude oil rose $7.79 (11.0%) to $78.88 per barrel. Read More
---
Growth in Saudi Arabia's non-oil private sector slowed in December 2021 as concerns about the Omicron COVID-19 variant hit customer demand and business confidence, according to a latest business survey.
The seasonally adjusted IHS Markit Saudi Arabia Purchasing Managers' Index (PMI) fell three points from 56.9 in November to 53.9 in December. The reading was the lowest since March, but still indicated a solid improvement in operating conditions across the non-oil private sector economy. Output levels rose at the softest rate since August, while a sharp slowdown in new order growth led to lower backlogs and subdued hiring activity, the report said. Read More
---
ExxonMobil Indonesia lawsuit heads for trial after 20 years
Villagers in Aceh say they were tortured by 'Exxon Army' hired by gas plant. In court papers filed in the case of John Doe v. ExxonMobil Corporation, villagers recount in harrowing detail how they and their family members were caught and tortured in and around an ExxonMobil gas plant in Indonesia's Aceh Province. Read More
---
Concerns are growing over the oil industry's lack of decarbonization efforts in the Middle East and Africa amid few technology transfers needed to reduce greenhouse gasses and more rapid U.S. and European divestment in the sector.
Oil assets divested by western companies in their decarbonization drive are often taken over by state-run companies in oil-producing nations, as well as Chinese and Russian companies. The new management is mostly prioritizing near-term profits, raising fears of more pollution since the entities are shielded from scrutiny by shareholders and the international community. Read More
---
The Antipinsky oil refinery in Russia's Siberian region of Tyumen has caught fire, no casualties have been reported, the regional Emergencies Ministry told TASS on Tuesday. "I confirm the fact that [the fire broke out] at the [Antipinsky oil] refinery," the press service noted.
Furthermore, a source in the regional emergency services told TASS that no casualties had been reported as a result of the accident.
The Antipinsky Refinery, located in the Tyumen Region, is the largest independent oil refinery in Russia. Read More
---
The Port of Hanstholm, Denmark, is set to explore hydrogen technologies as a means to become Europe's "first" carbon-neutral fishing port with a new letter of intent signed with European Energy. Revealed on Monday (Jan 3), the partnership will see the two companies jointly explore the establishment of a Power-to-X plant to produce both e-methanol and hydrogen – both of which can be used for zero-carbon mobility. Read More
---
Region
Period
No. of Rigs
Change
U.S.A
31st December 2021
586
—
Canada
31st December
90
-43
International
Nov.2021
817
—
Baker Hughes Rig Counts
---
Australia is expected to retain its title as the world's biggest exporter of liquefied natural gas (LNG) after shipments hit a record high last year amid a huge rally in global energy demand and prices. Cargoes of the super-chilled fossil fuel from Australia rose to an estimated 80.9 million tonnes in the 2021 calendar year, according to figures from energy consultancy EnergyQuest, beating the nation's pre-pandemic level of 77 million tonnes and likely exceeding output from second-biggest LNG shipper Qatar. Read More
---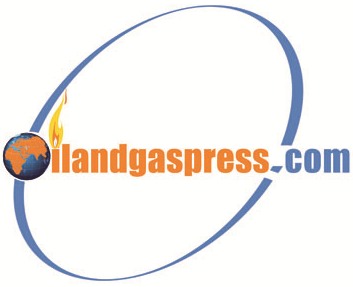 OilandGasPress Energy Newsbites and Analysis Roundup |Compiled by: OGP Staff, Segun Cole @oilandgaspress.
News articles reported on OilAndGasPress are a reflection of what is published in the media. OilAndGasPress is not in a position to verify the accuracy of daily news articles. The materials provided are for informational and educational purposes only and are not intended to provide tax, legal, or investment advice.