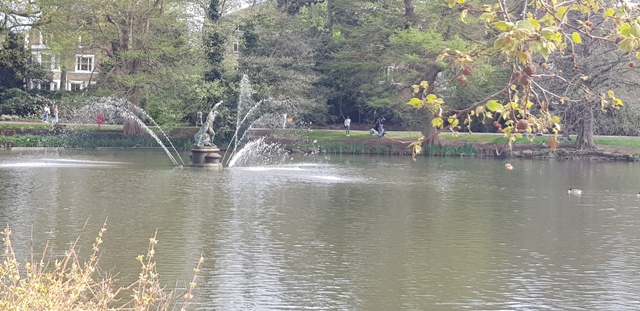 Energy News to 03 May 2022. OPEC daily basket price stood at $105.33/bl, 27 April 2022
Russian invasion of Ukraine continues to put further strain on the economic recovery in the European region which now must quickly adapt by reducing its heavy dependency on Russian energy resources, while implementing the ambitious decarbonization plans and increasing its indigenous military capabilities.
——————————————————————————————-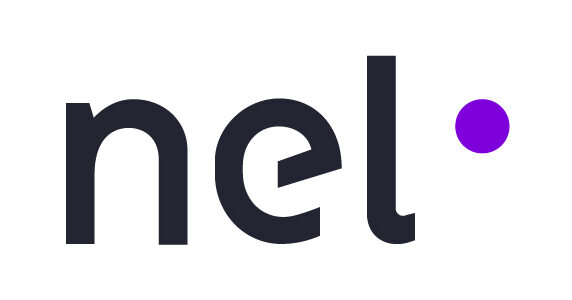 Nel ASA (Nel, OSE:NEL) joins network of Norwegian technology companies with international growth ambitions. The purpose of the network, which is named Nordic Industry Center, is to create an arena for knowledge sharing, project development, and acceleration of Norwegian companies that want to take part in Chinese mega projects and grow their business in China.
Nordic Industry Center is initiated by BI Norwegian Business School and Kongsberg Innovation and located at the Tsinghua University in Beijing, China's leading University. Nel entered into a cooperation agreement with Nordic Industry Center in December last year, and the agreement was officially signed on Thursday this week, at the Advisory Board's first meeting, that has been postponed until now due to corona restrictions. Fertilizer company Yara also signed the agreement on yesterday's meeting, and other large Norwegian industry companies are in process of joining the network as well. The Confederation of Norwegian Enterprise (NHO), Global Green Hydrogen Organization and the municipality of Oslo has also signed up to the partnership.
The geographical market is expanding. "The hydrogen market is developing extremely fast, and the geographical scope is broadening. In a few years we will probably see that some of the largest hydrogen projects are located in Asia, Latin-America, Australia and the Middle East. To be a partner in Nordic Industry Center can be valuable for us when approaching these important markets", says Jon André Løkke. Read More
---
Nel ASA (Nel, OSE:NEL) has been elected as technology provider for EverWind Fuels' Point Tupper project in in Nova Scotia for a potential 200 MW electrolyser facility. "We are excited to be elected for this important and ambitious project", says Jon André Løkke, CEO. Read More
---
EverWind Fuels LLC ("EverWind"), a private developer of green hydrogen and ammonia production, storage facilities and transportation assets, has announced that it has acquired the NuStar storage terminal in Point Tupper, Nova Scotia ("Point Tupper"). EverWind intends to expand and develop the Point Tupper site to be the location of a regional green hydrogen hub for Eastern Canada, including new green hydrogen and ammonia production facilities. These facilities will create new clean energy jobs, help support Nova Scotia's carbon emissions reduction targets, and establish Nova Scotia as a global leader in the production of green hydrogen for domestic and export markets.
"As part of the clean energy transition, we are proud to invest in Nova Scotia and support the province in unlocking the immense opportunity presented by green hydrogen," said Trent Vichie, CEO of EverWind Fuels. "The development of green hydrogen is an essential tool in the fight against climate change. Expansion of the Point Tupper site will support significant economic development in the region that can attract billions of dollars in new investment, create new jobs, and help make Nova Scotia and Canada global leaders in this exciting industry."
As an alternative fuel, green hydrogen produced at the site is expected to help provide a green fuel for Nova Scotia and support carbon emissions reduction by over one million tonnes a year by 2025. By 2030, the project could reduce domestic and international carbon emissions by more than four million tonnes a year through the production of green hydrogen. Read More
---
KBR (NYSE: KBR) today announced that it has embarked on a series of electric aircraft test flights for the UK Ministry of Defence (MoD) to assess the feasibility of environmentally friendly alternatives to current military aircraft, through its Affinity Capital Works Limited Joint Venture with Elbit Systems UK. The concept of trialing zero emissions aircraft was brought to the MoD through Affinity – demonstrating its commitment to providing innovative solutions for the UK Armed Forces and addressing the needs of the future to help realize net-zero ambitions in line with the MoD's green transformation.
The test flights will help the Royal Air Force (RAF) assess the technology of electric aircraft, determine its effectiveness as an impactful pilot training capability, and explore the implications on functional areas like aircraft and airfield operations on the ground and while flying, logistics support and infrastructure, as well as safety. The flights will use a fully certified two-seater pilot training aircraft, the Velis Electro. Flight and safety assurances were developed during the summer of 2021, which was organized and delivered through Affinity, in partnership with the UK Civil Aviation Authority. The program began with test flights in December 2021 ahead of the aircraft joining Affinity's existing fleet at RAF Cranwell, where up to twenty additional pilots will fly the sustainable, eco-friendly aircraft in the months ahead.
"We are tremendously proud to support this initiative. The project builds on KBR's proud history of pioneering new technologies and aligns with our vision to deliver solutions that help customers accomplish their most critical objectives in a safer and more sustainable way," said Andrew Barrie, President, KBR Government Solutions EMEA.
KBR has been instrumental to the UK military flying training program since 2016, helping procure nearly 50 aircraft and supporting over 100 staff across three RAF bases in the UK through its Affinity Joint Venture with Elbit Systems UK. Read More
---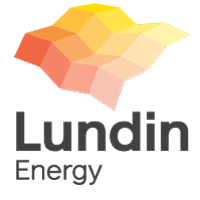 Lundin Energy AB ("Lundin Energy") is pleased to announce that Lundin Energy and Aker BP have received all necessary approvals from the Norwegian Ministry of Petroleum and Energy, Norwegian Ministry of Finance and the Norwegian competition authority, for the completion of the combination between Lundin Energy's E&P business and Aker BP (the "Combination"). As previously communicated the Combination was approved by the shareholders of Lundin Energy and Aker BP, respectively, at Lundin Energy's AGM on 31 March 2022 and Aker BP's AGM on 5 April 2022. Completion of the Combination is expected to take place on 30 June 2022. Read More
---
Versalis confirms the transformation of its activities at Porto Marghera and the implementation of new industrial initiatives in the area. These initiatives complement Eni's plans in the petrochemical and biorefinery field for a total of more than €500 million in investments, and aim to accelerate the energy transition and the development of chemistry from the circular economy. This implementation will see more than 600,000 tonnes/year of CO2 emissions being cut.
In Porto Marghera, Versalis is building the first plant for advanced post-consumer plastics mechanical recycling, following the acquisition of Ecoplastic's technology and facilities in 2021. Plants will be installed to produce styrenic polymers from recycled raw material, already sorted and pre-treated. The total capacity of this first phase will be about 20,000 tonnes/year: the new products, which will expand the Versalis Revive® polymer portfolio and consolidate European leadership in recycled styrenic polymers, will be destined for applied sectors in which the requirements of sustainability and circularity are essential, such as packaging and construction.
Versalis will also build the first plant in Italy in Porto Marghera for the production of isopropyl alcohol, which today is fully imported from abroad and used in numerous market sectors. The capacity of the new plant, 30,000 tonnes/year, is in line with domestic market demand and is considered a strategic step for Versalis in specialising its portfolio with higher value products. A hydrogen production plant will also be built to serve the isopropyl alcohol plant. More
---
Shell Brasil Petróleo Ltda. (Shell Brasil), a subsidiary of Shell plc, announces the start of production of the FPSO Guanabara in the Mero field, offshore Santos Basin in Brazil. The FPSO Guanabara, which while under construction was also known as Mero-1, has an installed capacity of 12 million cubic meters of natural gas and 180,000 barrels of oil per day and initially has six producing wells and seven injector wells connected to the field.
"Today's announcement serves as the latest reminder of the strength of our position in Deep Water in Brazil with world-class assets, a prolific basin and a robust portfolio," said Zoe Yujnovich, Shell Upstream Director. "Mero is part of our core Upstream position, which is a cornerstone of our Powering Progress strategy to deliver the stable, secure energy resources the world needs today while investing in the energy of the future."
Located 150 kilometers from the Rio de Janeiro coast and in a water depth that reaches 1,930 meters, Mero will receive three more FPSOs between 2023 and 2025. Shell's Powering Progress strategy includes increasing investment in lower carbon energy solutions, while continuing to pursue the most resilient, competitive, and highest return Upstream investments to sustain material cash delivery into the 2030s, to support our dividend and fund Shell's transformation. Our global deep-water portfolio represents two core positions in our Upstream business with prolific basins in the US and Brazil, along with an exciting frontier exploration portfolio in Mexico, Suriname, Argentina, and West Africa. More
---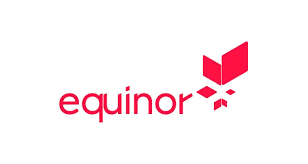 The Annual General Meeting of Equinor ASA (OSE: EQNR, NYSE: EQNR) will be held on 11 May 2022 at 16:00 CEST. Notifications of proposals and responses from the Board of Directors was published on 19 April 2022.
Equinor has put forward its Energy Transition Plan for an advisory vote at the AGM. We have received questions by some shareholders following the recommendation from two proxy advisors against this Plan. We are therefore pleased to reiterate the Energy transition plan and the company's response on www.equinor.com/about-us/annual-general-meeting-2022 under "downloads and links". The response is also attached to this announcement. We welcome any questions or clarifications which investors may have to help assess support for the Energy Transition Plan. Read More
---
Subsea 7 S.A. (Oslo Børs: SUBC, ADR: SUBCY) today announced transactions made in accordance with its share repurchase programme during the week commencing 25 April 2022. Date on which the share repurchase programme was announced: 25 July 2019, with a two-year extension announced on 16 April 2021. The duration of the share repurchase programme: until 14 April 2023. In the period from 25 April 2022 until 29 April 2022 Subsea 7 S.A. has repurchased a total of 391,105 own shares at the Oslo Stock Exchange at an average price of NOK 77.7722 per share. Read More
---
PetroNor, today releases its Annual Report and financial statements for the period ended 31 December 2021. Following the completion of a scheme of arrangement on 24 February 2022, PetroNor E&P ASA replaced PetroNor E&P Ltd as the parent company of the Group. This arrangement will be treated as a continuation of the original Group for accounting purposes. PetroNor E&P ASA have chosen to voluntarily include in their Annual Report the consolidated financial statements of PetroNor E&P
Limited, for the year ended 31 December 2021, for completeness of information. Read More
---
Oil and Gas Blends
Units
Oil Price $
change
Crude Oil (WTI)
USD/bbl
$105.00
Down
Crude Oil (Brent)
USD/bbl
$107.30
Down
Bonny Light
USD/bbl
$109.60
Up
Saharan Blend
USD/bbl
$110.74
Up
Natural Gas
USD/MMBtu
$7.68
Up
OPEC basket 27/04/22
USD/bbl
$105.33
—
At press time 03 May 2022
---
TotalEnergies announces the start of production from the first development phase of the giant Mero field in the Libra block, more than 150 kilometers off the coast of Rio de Janeiro, in the prolific pre-salt area of the Santos Basin.
Launched in late 2017, this first phase (Mero-1) includes a floating production, storage and offloading unit (FPSO) with a production capacity of 180,000 barrels of oil per day.
This first phase will be followed by three additional development phases, with the Mero-2, Mero-3 and Mero-4 FPSOs, each with a production capacity of 180,000 barrels per day and production start-ups scheduled between 2023 and 2025. "The production start-up of the first permanent FPSO in Libra block is a new milestone for TotalEnergies in Brazil. This start-up, along with the entry into Atapu and Sépia fields, officially signed on April 27, will increase TotalEnergies production in the pre-salt Santos Basin, a key growth area for the Company, by 30,000 barrels per day in the second quarter and by 60,000 barrels per day in the fourth quarter of 2022 to reach 120,000 barrels per day by end of 2022. said Patrick Pouyanné, Chairman and CEO of TotalEnergies. "This development will continue with the addition of three FPSOs in the coming years, all already under construction, which will deliver production of more than 650,000 barrels of oil equivalent per day in 2026. With large resources and a well productivity amongst the best in the world, this development illustrates TotalEnergies' strategy of focusing on low cost, low emissions assets."
The Mero field has been in pre-production since 2017 with the 50,000 barrels of oil per day Pioneiro de Libra FPSO. The Mero unitized field is operated by Petrobras (38.6%), in partnership with TotalEnergies (19.3%), Shell Brasil (19.3%), CNPC (9.65%), CNOOC Limited (9,65%) and Pré-Sal Petróleo SA -PPSA (3.5%), representing the Government in the non-contracted area. Read More
---
Odfjell SE: Harald Fotland appointed new CEO Odfjell SE's Board of Directors announces that Harald Fotland has been appointed as the Company's new Chief Executive Officer (CEO). Fotland comes from the position as Odfjell's Chief Operating Officer, and will assume the CEO position on May 6, 2022.
"We are pleased to have an internal candidate take over the helm at Odfjell. The appointment was made after a process including external and internal candidates. Harald has excelled at leading innovative and transformative projects during his time at the Company. He has the expertise and experience to ensure continuity and progress, and to further strengthen Odfjell's industry leadership", Chair Laurence Odfjell said. Harald Fotland succeeds Kristian Mørch, who announced in March that he wished to step down once a suitable successor had been identified. Mørch will remain available for six months to support a seamless transition. Read More
---
---
U.S. Rig Count is up 3 from last week to 698 with oil rigs up 3 to 552, gas rigs unchanged at 144 and miscellaneous rigs unchanged at 2.
Canada Rig Count is down 6 from last week to 95, with oil rigs down 3 to 45, gas rigs down 3 to 50.
Region
Period
Rig Count
Change from Prior
U.S.A
29 April 2022
698
+3
Canada
29 April 2022
95
-6
International
March 2022
815
—
Baker Hughes
---
Panoro Energy ASA, today announces that the Annual General Meeting ("AGM") scheduled for 25 May 2022 will be held at 10am CEST at the Company's offices located at Schjødt law- firm, Ruseløkkveien 14, Oslo, Norway. Proposed appointment of a new Director to the Board In addition to recommending the re-election of the current Board for a period of one year, the Nomination Committee proposes a sixth member, Grace Reksten Skaugen, be appointed to the Board.
Ms. Skaugen is a board member and co-founder of the Norwegian Institute of Directors. She holds several board positions in listed companies including the Swedish investment company Investor, Euronav Tankers and Lundin Energy as well as PJT Partners, a US investment bank. She is a Trustee of the International Institute for Strategic Studies (IISS) in London. She was deputy chair of Statoil (now Equinor), from 2012 to 2015 and served on its board for thirteen years. Ms. Skaugen is a physicist by education and holds a PhD in laser physics from Imperial College in London. Read More
---

Aker BP: Ex dividend USD 0.475 today The shares in Aker BP ASA will be traded ex dividend USD 0.475 (NOK 4.39128) as from today, 3 May 2022. The payment date will be on or about 11 May 2022. Read More
---

IOG plc , the Net Zero UK gas and infrastructure operator focused on high return projects, provides a full operational update ahead of its Annual General Meeting today. Andrew Hockey, CEO of IOG, commented: "I am pleased to provide an update on the initial weeks of Blythe and Elgood production. As we address early facilities issues and control liquids handling onshore, production is currently stabilising at 55-65 mmscf/d gas and 800-1,000 bbl/d condensate, with steadily improving uptime rates. Meanwhile, drilling progress continues at Southwark while we prepare for the two follow-on appraisal wells at Goddard and Kelham North/Central." Read More
---
PGS is awarded a Wide Azimuth 3D acquisition contract offshore Cyprus. Mobilization is scheduled to start mid-June and acquisition is expected to complete mid-August. "We are very pleased with this contract award, which is an important contribution to our vessel utilization during the summer season. The Eastern Mediterranean is a prolific gas region, and a well-known area to PGS. With our Ramform acquisition platform and GeoStreamer technology we will provide the client with high quality data," says President & CEO in PGS, Rune Olav Pedersen. The award was included in the booked position disclosed in the Q1 2022 presentation. Read More
---
Norsk Hydro: First quarter 2022 – Strategic growth and record results Hydro's adjusted EBITDA for the first quarter of 2022 was NOK 11,165 million, up from NOK 5,182 million for the same quarter last year, resulting in a 12-month rolling Adjusted RoaCE of 23 percent. Higher all-in metal and alumina prices, record high quarterly results from Hydro Energy and Hydro Extrusions, contributed positively to earnings, but were partly offset by higher fixed costs and raw material costs upstream.
Tight markets with strong prices and high volatility
Record results in Aluminium Metal, Energy and Extrusions
Strong growth in volumes of greener products, first near-zero aluminium
produced in Clervaux
Significant growth in recycling
Hydro Rein growing portfolio beyond 1 GW Read More
---
Brent blend for June delivery fell USD 10.84/bbl w/w to settle at USD 102.32/bbl, while WTI for June delivery fell USD 9.07/bbl to USD 98.54/bbl. Values were more robust along the curve, with Brent for delivery five years out falling just USD 1.44/bbl w/w to USD 72.70/bbl.
The fall in prices gained pace on 25 April after testing of Beijing residents began following COVID cases being reported in the Chaoyang district of the city.
While volatility in the energy markets remains high, there are signs that it's declining, with intra-day trading ranges also trending lower. Front-month Brent appears to be in the latter stages of its third wave since Russia's invasion of Ukraine. The amplitude of the waves from low to high is declining; the first wave spanned USD 43 per barrel; the second USD 23/bbl, and the third USD 14/bbl. The dampening of the cycles is mirrored in smaller intra-day trading ranges; there were 14 days in March with an intra-day trading range of more than USD 8/bbl, but there has been just one so far in April. Read More
---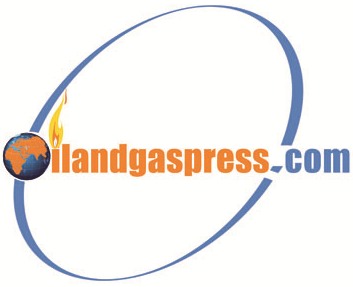 OilandGasPress Energy Newsbites and Analysis Roundup |Compiled by: OGP Staff, Segun Cole @oilandgaspress.
Disclaimer: News articles reported on OilAndGasPress are a reflection of what is published in the media. OilAndGasPress is not in a position to verify the accuracy of daily news articles. The materials provided are for informational and educational purposes only and are not intended to provide tax, legal, or investment advice.