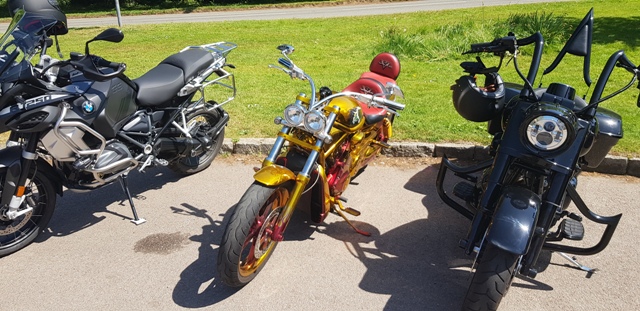 Energy News to 08 May 2022. OPEC daily basket price stood at $114.27/bl, 06 May 2022
Russia is reportedly struggling to keep all of its oil wells running as the sanctions imposed by the West following the invasion of Ukraine starts to bite. Russia crude output slumped by almost 1 million b/d in April

---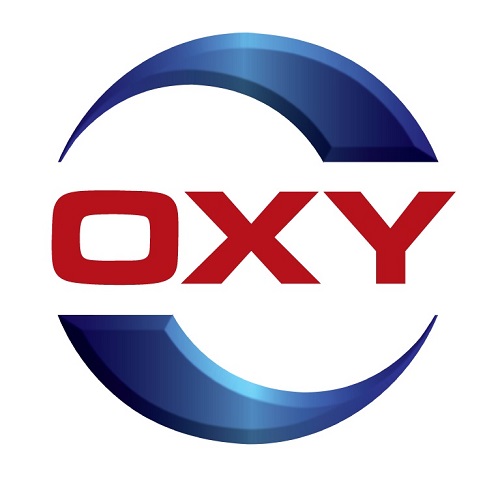 EnLink Midstream Operating, LP (EnLink), a subsidiary of EnLink Midstream, LLC (NYSE: ENLC), and Oxy Low Carbon Ventures, LLC (OLCV), a subsidiary of Occidental (NYSE: OXY), announced they have executed a letter of intent for a Transportation Services Agreement (TSA). Under the terms, EnLink would provide CO2 transportation services for OLCV along the Mississippi River corridor from Waggaman to Baton Rouge in Louisiana.
EnLink would utilize existing and new build pipelines and related infrastructure to transport CO2 from industrial emitters to OLCV's planned sequestration facility in Livingston Parish, Louisiana, where OLCV has secured a pore space lease of over 30,000 acres. Read More
---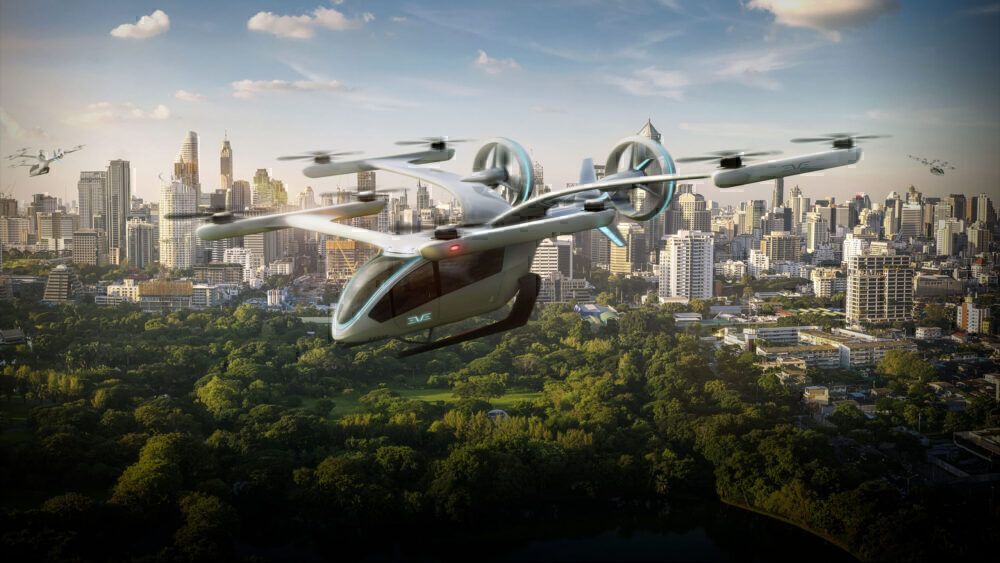 On Friday, Embraer announced it had concluded a series of experimental flights in Rio de Janeiro, Brazil. These flights were focused on evaluating new autonomous system technologies in actual flight conditions, looking to enable safe autonomous operations in complex urban environments. The Brazilian company is working with EVE, a startup developing an electric Vertical Take-Off and Landing (eVTOL) aircraft. Read More
---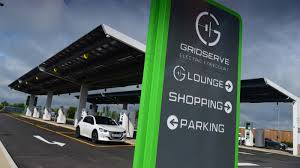 The former coal mining area of Markham Vale near Chesterfield, Derbyshire, could soon be home to a state-of-the-art Electric Vehicle (EV) charging station powered exclusively by renewable energy. GRIDSERVE, the tech-enabled sustainable energy business, has submitted a planning proposal application to Chesterfield Borough Council to build another of its award-winning Electric Forecourt® sites at Markham Vale.
Markham Vale Electric Forecourt® would be a timely addition to the Borough, more than doubling the number of chargers to meet both current and growing needs for electric car drivers in the area. The proposed site would be the first dedicated EV charging facility of its kind in the area, with 30 chargers supplied by 100% renewable energy and connectors to serve drivers of every type of EV. Combining solar power and fast EV charging points with a best-in-class customer experience and high-quality amenities to include space for customers to relax and refresh, the Electric Forecourt® is EV charging as it should be. Earlier this year, consumer motoring magazine, What Car? named the GRIDSERVE Electric Forecourt 'Best Innovation' in their coveted awards – the first time a non-car manufacturer has received such an accolade. The first Electric Forecourt® site in Braintree, Essex, demonstrated the site's potential to be more than just an EV charging destination, becoming a significant community asset and a no-pressure environment to explore the world of EVs. In fact, within the first year of business at the inaugural GRIDSERVE Electric Forecourt®, EV registrations in the surrounding area doubled, far surpassing national increases, accelerating the transition to low carbon transportation. The proposed location for the new Electric Forecourt® is between Enterprise Way and the eastern side of Duckmanton. The site plans feature 22 high power chargers, providing up to 350kW – powerful enough to supply up to 100-miles of range in less than 10-minutes. Additionally, six AC chargers providing up to 22kW, complete the plans. Read More
---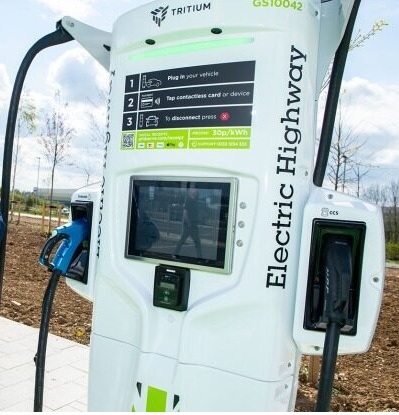 GRIDSERVE and Moto today unveil the latest High Power Electric Super Hub on the UK's busiest motorway. The all-new site at Moto Thurrock, located on the eastern side of the M25 between junctions 30 and 31, features 12 of GRIDSERVE's industry-leading electric vehicle (EV) chargers. The chargers have the capability of providing up to 350kW of power, meaning the latest electric vehicles could add the 117 miles of range required to drive around London's Orbital Motorway in less than 15 minutes charging time.
To maximise accessibility, all GRIDSERVE Electric Hubs have been designed to feature both CCS and CHAdeMO connectors, accept contactless payment and provide real-time status updates to a myriad of popular EV charging maps. In keeping with GRIDSERVE's purpose to move the needle on climate change, the chargers are also powered by 100% net zero carbon energy from the company's pioneering hybrid solar + battery farms.
GRIDSERVE and its partners at Moto are committed to levelling up EV charging infrastructure across the UK, ensuring that drivers in every part of the country have access to dependable, affordable and super-fast EV charging – whether local to their home or on the motorway network to support long distance journeys. Read More
---
The Joint Technical Committee (JTC) of the Declaration of Cooperation (DoC) today held its 62nd Meeting via videoconference to examine the conditions and emerging trends in the global oil market. The Meeting was held in preparation for the 40th Meeting of the Joint Ministerial Monitoring Committee (JMMC) and the 28th OPEC and non-OPEC Ministerial Meeting (ONOMM), both of which are planned for tomorrow, 5 May 2022. In his remarks, OPEC Secretary General, HE Mohammad Sanusi Barkindo, recalled the two-year anniversary of the instrumental role played by OPEC Member Countries and non-OPEC oil-producing countries participating in the DoC following the outbreak of the COVID-19 pandemic in 2020. "The uncontrolled chaos was met by a landmark decision from OPEC and non-OPEC countries in the DoC on April 12, one that would prove to be central to helping rescue the industry from the precipice on which it stood, and in turn, assist with the resuscitation of the global economy," Barkindo stated. Read More
---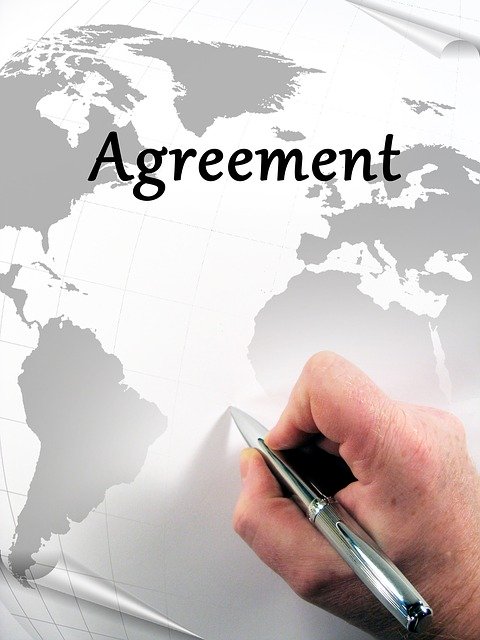 Energean plc (LSE: ENOG, TASE: אנאג (is pleased to announce that Energean Israel has signed a new Gas Sales and Purchase Agreement ("GSPA") for up to 0.8 bcm/yr. Mathios Rigas, Chief Executive of Energean, commented: "We are delighted to have signed a new GSPA of up to 0.8 bcm/yr for our flagship assets in Israel, delivering on one of our key milestones for 2022. This is the third in a row for us from the Israel Electric Corporation ("IEC") power plant privatisation programme and I want to thank Edeltech and Shikun & Binui Energy for their continued trust and confidence. I'm pleased to also confirm that the Energean Power FPSO has sailedaway and we look forward to delivering first gas from Karish, which remains on track for Q3 this year." East Hagit Power Plant Limited Partnership commented: "This is another important step in the completion of the East Hagit acquisition, and a further stage of the joint process by Edeltech and Shikun & Binui Energy to increase competition and efficiency of the electricity market, for the benefit of Israeli consumers." New GSPA signed with the East Hagit Power Plant Limited Partnership Energean has signed a new GSPA, representing up to 0.8 Bcm/yr, to supply gas to the East Hagit Power Plant Limited Partnership ("EH Partnership"), a partnership between the Edeltech Group and Shikun & Binui Energy. EH Partnership was the winning bidder in the IEC East Hagit tender process, the third IEC power plant in the current series of four to be privatised. Energean is also a supplier of gas to Ramat Hovav and Alon Tavor, the first two power stations privatised in the series. Read More
---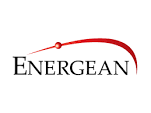 Energean advocates for domestic gas for Italian energy & economic security
The decisions announced on May 2nd by the Italian Council of Ministers on energy & gas diversification and security of supply do not fully match Energean's expectations, or our contribution to the challenges that we all face during such a critical period. Italy is fortunate. There is a significant natural resource (primarily natural gas) in domestic territory. This resource could provide energy and therefore socio-economic security to Italy's industrial economy, keeping all the skills and competences accumulated in over 80 yrs of activities, especially in the gas business as well as heavy industry where gas is a vital and very hard to replace fuel. The Council of Ministers' announced measures which appear to disregard this value. Trust will be put in exporters in hopes that political or market risk does not again put household income, employment and economic activity at risk. The ongoing ban on upstream activity when combined with the windfall tax is a challenge to the upstream industry. Does Italy want international companies to invest or divest? We agree with the push for renewables, as the primary pillar of energy transition. Domestically produced gas and renewables are the perfect combination – gas provides the catalyst for and foundation of a more sustainable energy system and inherently balances intermittent renewable energy. Mathios Rigas, CEO concludes "We call on all stakeholders to reconsider this policy and include a focus on energy and socio-economic security by permitting domestic upstream investment." More
---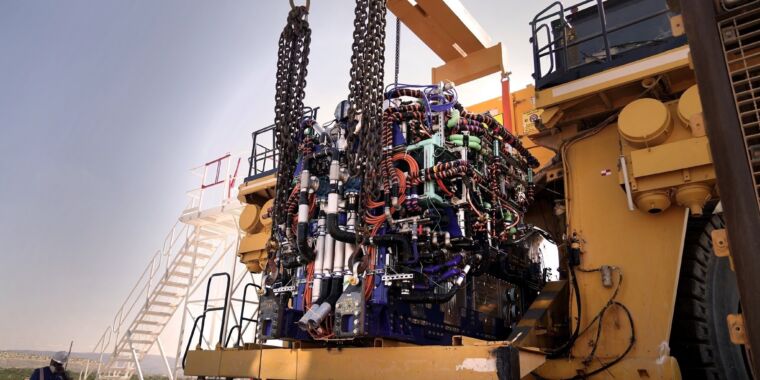 In South Africa, mining company Anglo American wants to set an example at its platinum mine in Mogalakwena, which has become home to one of the world's largest electric vehicles—a 210-metric-ton (463,000-lb) truck powered by hydrogen fuel cells.
The nuGen haul truck started life as a Komatsu 930E with a diesel-electric powertrain, in which a 16-cylinder engine acted as a generator to power the truck's electric traction motors. Now, that diesel engine is gone, and the haul truck's traction motors are powered by eight 100 kW hydrogen fuel cell modules from Ballard and a lithium-ion battery pack from Williams Advanced Engineering capable of outputting 1.1 MW, integrated by First Mode in Seattle. Read More
---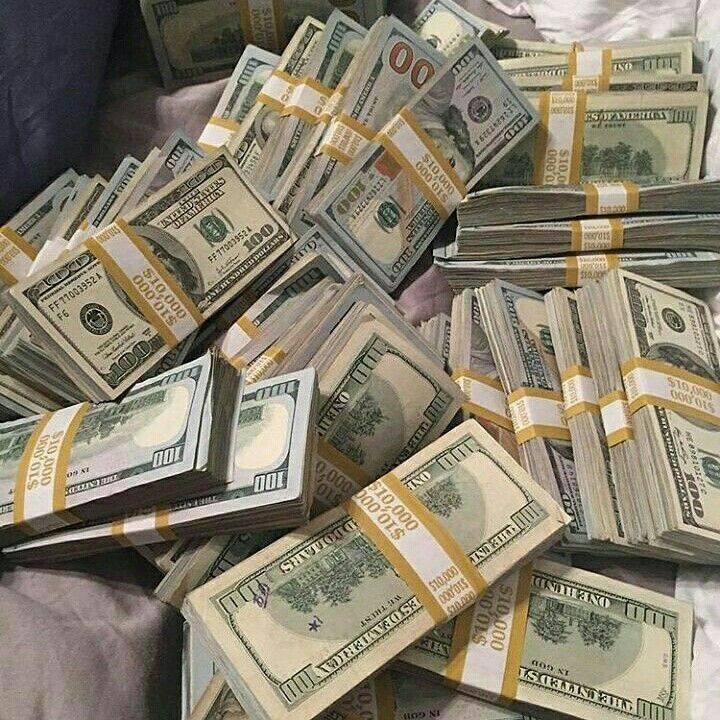 The West's five biggest oil companies together earned $36.6 billion over and above their spending in the first quarter. It was the second-highest quarterly free cash flow on record and enough to relegate billions of dollars of Russia-related writedowns to mere footnotes in their recent earnings reports. The group includes Shell Plc, TotalEnergies SE, BP Plc, Exxon Mobil Corp. and Chevron Corp. Read More
---
The Organisation of Petroleum Exporting Countries and its partners in OPEC+ led by Russia decided this week they would not increase their target production figure for next month. Effectively, OPEC+ slapped the EU in the face, as this decision means no additional oil is coming to Europe to replace sanctioned Russian barrels. The European Commission earlier this week proposed an oil embargo on Russian crude oil and refined products as part of the sixth sanction package being discussed by the EU. The crude oil embargo, EC President Ursual von der Leyen said, would come into effect after six months and the refined product embargo would come into effect at the end of this year.
The European Union imports some 3.5 million barrels of crude oil and refined products from Russia. That's about half of Russia's total oil and product exports and about a quarter of the EU's oil imports. The six-month period is supposed to help EU members find alternative suppliers. However, these are few and far between, and they have no plans to boost production to help the EU. According to a Reuters report on Thursday's OPEC meeting citing two sources, the delegates "completely avoided any discussion about sanctions on Russia, wrapping up talks in near record time of just under 15 minutes". The report went on to quote the head of commodities at Investec, Callum Macpherson, as saying that "OPEC+ continues to view this as a problem of the West's own making and not a fundamental supply issue that it should respond to." Read More
---
Oil and Gas Blends
Units
Oil Price $
change
Crude Oil (WTI)
USD/bbl
$108.74
Up
Crude Oil (Brent)
USD/bbl
$111.51
Up
Bonny Light
USD/bbl
$115.05
Up
Saharan Blend
USD/bbl
$116.32
Up
Natural Gas
USD/MMBtu
$8.16
Down
OPEC basket 06/05/22
USD/bbl
$114.27
Up
At press time 08 May 2022
---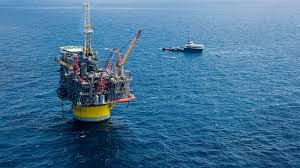 Region
Period
Rig Count
Change from Prior
U.S.A
06 May 2022
705
+3
Canada
06 May 2022
91
-4
International
April 2022
806
-9
Baker Hughes
---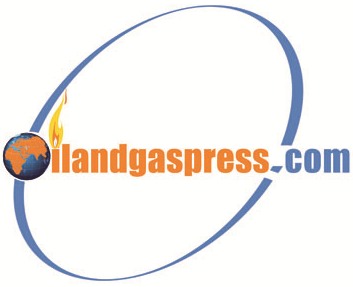 OilandGasPress Energy Newsbites and Analysis Roundup |Compiled by: OGP Staff, Segun Cole @oilandgaspress.
Disclaimer: News articles reported on OilAndGasPress are a reflection of what is published in the media. OilAndGasPress is not in a position to verify the accuracy of daily news articles. The materials provided are for informational and educational purposes only and are not intended to provide tax, legal, or investment advice.