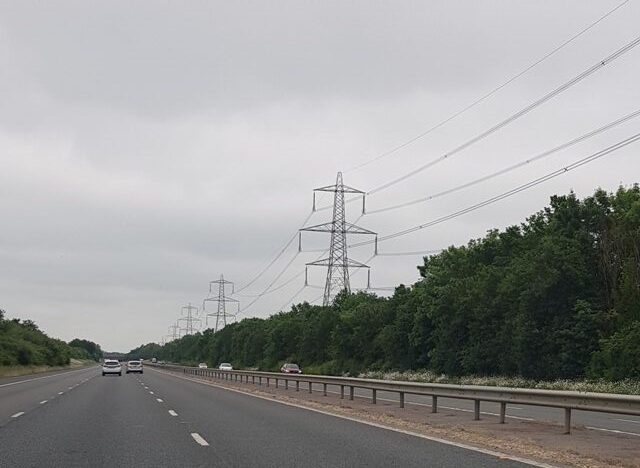 Today's Energy News Brief 29th September 2021
Brent for November settlement fell 44 cents to settle at $79.09 a barrel after earlier rising to as high as $80.75 during Tuesday's session. WTI for November delivery slipped 16 cents to end the session at $75.29 a barrel in New York
---
U.S. Energy Department Signs Up 125+ Local Governments to Fast-Track Solar Permits
The U.S. Department of Energy (DOE) today announced it has achieved its summer goal of signing up at least 125 communities for the Solar Automated Permit Processing (SolarAPP+) tool—a free, DOE-developed web-based platform that allows local governments to instantly approve residential solar installation permits. Now that 127 localities are using SolarAPP+, DOE is announcing a new challenge: to get 60 more communities to improve their solar practices and get recognized through the DOE SolSmart program by March 2022. These efforts support the deployment of more solar energy to reach the Biden-Harris Administration's goals of achieving 100% clean electricity by 2035 and a net-zero economy by 2050. Read More
---
TechnipFMC (NYSE:FTI) (PARIS:FTI) will issue its third quarter 2021 earnings release after the close of the New York Stock Exchange on Wednesday, October 20, 2021. The Company will also host its third quarter 2021 earnings conference call on Thursday, October 21, 2021, at 1 p.m. London time (8 a.m. New York time). Read More
---
Dana Secures Long-term Contract with Bosch
Dana today announced that it has signed a long-term cooperation agreement with Robert Bosch GmbH to mass produce metallic bipolar plates for fuel-cell stacks. Dana's licensed intellectual property will serve as the foundation for the companies to co-develop and co-produce the next generation of metallic bipolar plates and drive excellence across manufacturing processes. Dana's metallic bipolar plates are an integral component in the fuel cell stack and deliver improved cost, performance, and seamless assembly, aiding OEMs in realizing commercialization of fuel-cell-powered mobility. Read More
---
BW Energy: Mandatory notification of trade
Carl K. Arnet, CEO of BW Energy Limited ("BWE"), yesterday purchased 500 000 shares in BWE at an average price of NOK 27.52 per share. Following this transaction, Carl K. Arnet holds 3,649,582 shares in BW Energy Limited. Read More
---
Subsea 7 S.A. (Oslo Børs: SUBC, ADR: SUBCY) will publish its third quarter results for the period ended 30 September 2021 on 17 November 2021 at 07:00 UK time. A conference call and simultaneous webcast for the investment community will be held on 17 November 2021 at 12:00 noon UK time. Read More
---
Eni: Report on the purchase of treasury shares during the period from September 23 to September 24, 2021
During the period from September 23 to September 24, 2021, Eni acquired n. 973,000 shares, at a weighted average price per share equal to 10.914875 euro, for a total consideration of 10,620,173.43 euro within the authorization to purchase treasury shares approved at Eni's Ordinary General Meeting of shareholders on 12 May 2021, previously subject to disclosure pursuant to art. 144-bis of Consob Regulation 11971/1999.
---
Unprecedented high gas price: security of global supply at risk?
On Tuesday, 28 September, the price for gas in the European market broke the $1,000 per 1,000 cubic metres barrier for the first time ever. The price for October future at the TTF Hub reached $1,031 per 1,000 cubic metres. Several factors are perpetuating the unprecedented spike in the European continent: growing gas demand amidst COVID-19 recovery, concerns over upcoming winter supplies, and gains in other energy markets. High Asia JKM and coal prices are further adding to the price surge of European gas, with oil prices rising to their maximum in three years on Tuesday, as Brent surpassed $80 a barrel mark. Read More
---
---
How to tackle toxic pollution from cars and trucks with Euro 7 standards
The new Euro 7/VII emission standard for cars, vans, buses and trucks expected by the end of this year is the urgently required tool to fight air pollution from road transport and prevent tens of thousands of premature deaths and save society tens of billions in health costs. Please join our webinar to learn more about what Euro 7 is and what the new standard must tackle and deliver to put less polluting cars on Europe's roads. Approximately 100 million new petrol and diesel cars will be sold in Europe after 2025. Heavy-duty trucks with internal combustion engines may be sold even longer. As such, toxic pollution from the last generation of ICE powered vehicles needs to be urgently slashed.
---
Commodity Prices
Units
Price $
Change
Crude Oil (WTI)
USD/bbl
$74.98
Down
Crude Oil (Brent)
USD/bbl
$78.66
Down
Bonny Light
USD/bbl
$77.58
Down
Natural Gas
USD/MMBtu
$5.79
Down
OPEC basket 28/09/21
USD/bbl
$78.37
Up
At press time 29 September 2021
---
OPEC's World Oil Outlook 2021 launched in Vienna
The 15th edition of the WOO presents an in-depth review of the OPEC Secretariat's ongoing analysis of the impacts of the COVID-19 pandemic, and contains medium- and long-term projections for the global oil and energy industry. This includes analysis of the industry's various linkages and its shifting dynamics, providing insights into energy and oil demand, oil supply and refining, the global economy, policy and technology developments, demographic trends, environmental issues and sustainable development concerns. Read More
---
The Joint Technical Committee (JTC) convened for its 55th meeting via videoconference to examine oil market developments. The meeting was held in preparation for the 33rd Meeting of the Joint Ministerial Monitoring Committee (JMMC) and the 21st OPEC and non-OPEC Ministerial Meeting (ONOMM) planned for Monday, 4 October 2021. OPEC Secretary General, HE Mohammad Sanusi Barkindo, in his remarks underscored the importance of the efforts by the Declaration of Cooperation (DoC) Participating Countries in accelerating the rebalancing process in the global oil market. "As we approach the final quarter of 2021, it is clear that this has been a year of recovery," he stated. Read More
---
The active rig count acts as a leading indicator of demand for products used in drilling, completing, producing and processing hydrocarbons.
Region
Period
No. of Rigs
Change
U.S.A
24th Sept. 2021
521
+9
Canada
24th Sept. 2021
162
+8
International
Aug. 2021
777
+26


Baker Hughes Rig Count to 29th September 2021
---
Vitol and BYD, the world's leading manufacturer of electric vehicles, rechargeable battery and energy storage systems, have formed a partnership to provide fleet mobility as a service in select markets worldwide. Together they will offer municipal, corporate and others a comprehensive solution including electric vehicles, charging infrastructure and depot design. The partners have committed an initial $250 million to the initiative, targeted at organisations, private and public, looking to decarbonise their fleets through electrification. The organisations will benefit from access to capital and the partners' expertise in installing and managing the required infrastructure, as well as the efficient management of power requirements. Vitol is already in the process of deploying over 300 electric buses in Bogota and is seeking additional opportunities in South America and further afield. Read More
---
Oil and Gas News Straight from the Source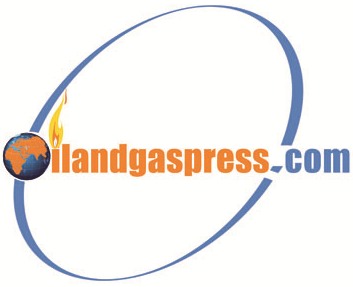 ---
OilandGasPress Energy Newsbites and Analysis Roundup |Compiled by: OGP Staff, Segun Cole. Please send us your industry related news for publication
Announce new products, New Partnerships, New director appointment, New office, financial reports, New sales staff, new contracts, charity affiliations and general news and offers by your organisation! Submit your Releases or contact us now!
Submit a Press Release
Oilandgaspress.com | Energy, Climate, Renewable, Wind, Biomass, Sustainability, Oil Price, LPG, Solar,Marine,Aviation,Fuel,Hydrogen,
we provide you with the latest news summary with links straight to the source!!
News on Saving Energy, Protecting the Environment
News articles reported on OilAndGasPress are a reflection of what is published in the media. OilAndGasPress is not in a position to verify the accuracy of daily news articles. The materials provided are for informational and educational purposes only and are not intended to provide tax, legal, or investment advice.