Volkswagen Group and Umicore to jointly produce key materials for battery cells
The Volkswagen Group has entered into three more strategic partnerships, further strengthening its position in the field of batteries. The new partners are the leading materials technology group Umicore, the battery specialist 24M Technologies, and cleantech company Vulcan Energy Resources Ltd. Although these three partnerships are independent from each other, they share a common goal: The industrialization of battery technology and the volume production of even more sustainable, cutting-edge batteries. The Volkswagen Group is consistently implementing its technology roadmap for the in-house development and production of battery cells, as presented at its Power Day earlier this year. In Europe alone, the Group plans to build six Gigafactories by 2030.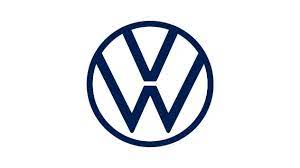 Thomas Schmall, Member of the Board of Management of Volkswagen Group for Technology and CEO of Volkswagen Group Components: "Volkswagen is implementing its battery strategy very consistently and at a high pace. Volkswagen's unified cell must be at the forefront of performance, costs and sustainability right from the start. With our new partners, we are one step closer to reaching this goal. Together, we will focus on key parts of the battery value chain and develop cutting-edge technologies."
---
Joint venture with Umicore
Volkswagen AG and Umicore, a leader in clean mobility materials, plan to establish a joint venture designed to supply Volkswagen AG's European cell factories with cathode materials. For Volkswagen AG, this is the next logical step towards vertical integration of the supply chain, having already decided to set-up large-scale, in-house production of the unified cell.
---
The intention is to gradually ramp up the JV's production capacity, starting in 2025 with initial production of 20 GWh for the Volkswagen gigafactory in Salzgitter, Germany. The ultimate goal is to reach annual production capacity of up to 160 GWh by the end of the decade or, in other words, an annual production capacity to power approximately 2.2 million BEVs.
---
Information Source: Read More–>
Oil and gas, press , | Energy, Climate, Renewable, Wind, Biomass, Sustainability, Oil Price, LPG, Solar,Commodity ,Coal, Electric Power, Energy Transition, LNG, Natural Gas, Oil,