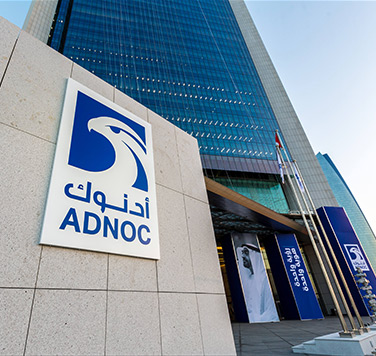 ADNOC to Drive Efficiencies in its Tendering Process
The Abu Dhabi National Oil Company (ADNOC) announced today, it has successfully implemented an innovative initiative to drive efficiencies in its tendering process. This program supports ADNOC's ongoing efforts to enhance its approach to procurement and maximize value for ADNOC and its community of suppliers and service providers.
---
The program standardizes the terms and conditions for the procurement of drilling and oilfield goods and services across ADNOC's entire value chain. As a result, all of ADNOC's pre-qualified bidders are now subject to the same terms and conditions in competitive tendering, reducing the timeline for legal negotiations from months to weeks.
---
To deliver this first of its kind strategic initiative, ADNOC's Legal Function, supported by its Upstream and Commercial & In-Country Value Directorates, developed global and oil and gas industry standard best practice terms and conditions for drilling and oilfield goods and services to support procurement of ADNOC's entire value chain, sought feedback on commercial, risk and operational requirements from ADNOC's pre-qualified community of goods and services providers and negotiated ADNOC's standardized terms with the entire market.
---
Information Source: Read Full Release ..–>
---
Press release by: