Energy News Brief to 20th October 2021
President Vladimir Putin will not travel to Glasgow for the COP26 climate summit next month and the format of Russian participation in the meeting is still under discussion, Kremlin spokesman Dmitry Peskov reportedly stated today.
---
Evergy issued a Request for Proposals (RFP) for wind energy to supply the needs of its customers. The RFP solicits bids for Evergy's purchase of wind resources of up to 1,000 megawatts (MW) that will be in service by 2026. Projects that achieve commercial operation by mid-2024 and year-end 2025 will be given preference. Wind resources must be a minimum of 50 MW and interconnect to the Southwest Power Pool (SPP). Siting preference will be given to projects located in Kansas. Proposals are due by Nov. 23, 2021. Proposals selected from the RFPs are subject to appropriate regulatory approvals. Evergy has outlined its plan to expand ownership of renewable energy and to retire fossil-fueled generation as the company works toward its 2045 target for net zero carbon emissions. Read More
---
LG Chem has developed a plastic material that can replace the metal in solar panel frames for the first time in Korea and starts full-scale market penetration. LG Chem announced that the Company has developed 'LUPOY EU5201', a PC/ASA flame retardant material that maintains the material shape even during temperature changes due to its low thermal expansion levels, using their proprietary technology and manufacturing method. The 'LUPOY EU5201', developed by LG Chem, is a high-performance engineering plastic material that supplements the mechanical properties of general plastics by adding glass fiber to polycarbonate compounds. Read More
---
KBR's Global Sustainability Policy defines ten key areas of focus across our company — are the foundation of our sustainability efforts and closely correspond with the United Nations' Sustainable Development Goals (SDGs), as outlined in the UN Decade of Action plan. Read More
---
Kosmos Energy Ltd. announced that, subject to market conditions, it intends to offer $400 million aggregate principal amount of senior notes due 2027. Kosmos intends to use the net proceeds from the offering, together with cash on hand, to refinance the $400 million aggregate principal amount of private placement notes the Company issued to fund its acquisition of Anadarko WCTP Company. Read More
---
Halliburton Company announced a net income of $236 million, or $0.26 per diluted share, for the third quarter of 2021. This compares to net income for the second quarter of 2021 of $227 million, or $0.26 per diluted share. Adjusted net income for the third quarter of 2021, excluding special items, was $248 million, or $0.28 per diluted share. Halliburton's total revenue for the third quarter of 2021 was $3.9 billion compared to revenue of $3.7 billion in the second quarter of 2021. Reported operating income was $446 million in the third quarter of 2021 compared to reported operating income of $434 million in the second quarter of 2021. Excluding special items, adjusted operating income was $458 million in the third quarter of 2021. Read More
---
A collaboration between Northern Endurance Partnership, Net Zero Teesside and Zero Carbon Humber, the East Coast Cluster aims to remove nearly 50% of all UK Industrial cluster CO2 emissions. By deploying CCUS across the Humber and Teesside, the East Coast Cluster aims to create and support an average of 25,000 jobs per year between 2023 and 2050. Read More
---
Completion of procedures on preparation of the Nord Stream 2 gas pipeline for the start of gas deliveries in combination with Gazprom's refusal to book capacities in other routes sends a signal to Europe that Gazprom may increase gas export if the pipeline is approved by the EU, UK-based consulting group Wood Mackenzie says in its report. Read More
---
Gazprom is the sole gas supplier to Armenia. Gazprom Armenia company make fuel deliveries on the domestic market. The Russian gas price increased from $150 to $165 per 1,000 cubic meters since January 1, 2019. Gas is sold at a higher price to private consumers on the basis of state taxes and expenses of Gazprom Armenia. Read More
---
Russia strictly complies with its contractual obligations and has nothing to do whatsoever with the current energy crisis in the European Union, Russia's permanent representative to the EU, Vladimir Chizhov, told an online briefing on Tuesday. He stressed that the energy crisis in Europe was a fact of life and a result of short-sighted policies by the European Union, in particular, the European Commission. Read More
---
Neste will publish its third quarter 2021 results on Wednesday, 27 October 2021 at approximately 9 a.m. (EET). The release will be available on the Neste website immediately after publishing. Read More
---
Commodity Prices
Units
Price $
Change
Crude Oil (WTI)
USD/bbl
$82.03
Down
Crude Oil (Brent)
USD/bbl
$84.08
Down
Bonny Light
USD/bbl
$84.36
Up
Natural Gas
USD/MMBtu
$5.01
Up
OPEC basket 19/10/21
USD/bbl
$83.48
Down
At press time 20th October 2021
The OPEC Reference Basket of Crudes (ORB) is made up of the following: Saharan Blend (Algeria), Girassol (Angola), Djeno (Congo), Zafiro (Equatorial Guinea), Rabi Light (Gabon), Iran Heavy (Iran), Basra Light (Iraq), Kuwait Export (Kuwait), Es Sider (Libya), Bonny Light (Nigeria), Arab Light (Saudi Arabia), Murban (UAE) and Merey (Venezuela).
---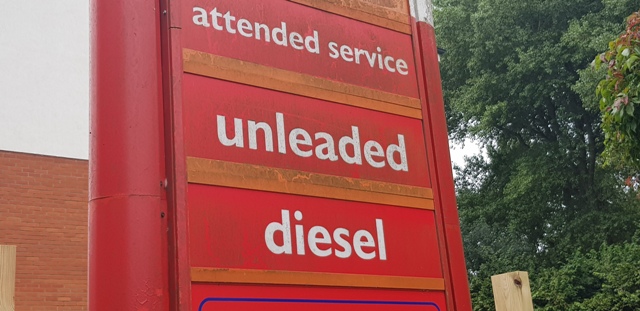 ---
The Gazprom Board of Directors endorsed the revised investment program and budget (financial plan) for 2021.
As per the revised investment program for 2021, the overall amount of investments will stand at RUB 1,185.258 billion, which is RUB 282.845 billion more than was envisaged in the investment program approved in December 2020. Of that amount, RUB 1,024.929 billion (up by RUB 160.866 billion) is intended for capital investments, RUB 61.259 billion (up by RUB 40.495 billion) for the acquisition of non-current assets, and RUB 99.071 billion (up by RUB 81.484 billion) for long-term financial investments. The adjustments to the investment program for 2021 are related mainly to increased investments into the top-priority gas transmission and production projects of Gazprom. Read More
---
Equinor's serious incidents frequency is trending downwards, however the development in personal injuries did not improve per the third quarter of 2021. Read More
---
UK's COP26 Universities Network and leading research centres in Singapore partner on policy reports highlighting climate change in the ASEAN region. The Adaptation and Resilience in ASEAN report is part of an overarching project developed in collaboration with the COP26 Universities Network and the British High Commission to Singapore. The COP26 Universities Network is a growing group of over 80 UK-based universities working together to help deliver an ambitious outcome at COP26 and beyond. Read More
---
Total Telecom attended Huawei's Better World Summit (BWS) for Green ICT for Green development in Dubai in United Arab Emirates (UAE), found out that the ICT industry, which is a backbone of the modern-day global economy, must adopt green and energy-efficient practices and products and take the lead in correcting the course of the climate change crisis. Read More
---
Chinese smartphone company Xiaomi announced that it plans to launch its first electric car in the first half of 2024, and then a new car in each of the following three years. It's aiming for total sales of 900,000 electric cars in those three years. Read More
---
Stellantis N.V. and LG Energy Solution announced that their companies have entered into a memorandum of understanding to form a joint venture to produce battery cells and modules for North America. The parties intend that the joint venture will establish a new battery manufacturing facility that will help power Stellantis' goal of realizing more than 40% of its sales in the U.S. comprised of electrified vehicles by 2030. Targeted to start by the first quarter of 2024, the plant aims to have an annual production capacity of 40 gigawatt hours. Read More
---
By the end of 2022, NIO will build 20 Power Swap stations in Norway, covering Norway's five largest cities and their main roads. The first integrated station of battery charging and swapping in Norway will be up and running at the end of October. Read More
---
Japan will urge OPEC and its allies to boost oil production, industry minister Koichi Hagiuda said Friday, as prices have surged on concern that a post-coronavirus increase in demand will outstrip supply. Foreign Minister Toshimitsu Motegi held phone talks with his Kuwaiti counterpart Ahmad Nasser Al-Mohammed Al-Sabah and asked for the Middle Eastern country to help stabilize prices by increasing output. Read More
---
The active rig count acts as a leading indicator of demand for products used in drilling, completing, producing and processing hydrocarbons.
Region
Period
No. of Rigs
Change
U.S.A
15th October 2021
543
+10
Canada
15th October 2021
168
+1
International
Sept. 2021
787
—


Baker Hughes Rig Count to 20th October 2021
---
During the period from 11 to 15 October, 2021, Eni acquired n. 2,223,000 shares, at a weighted average price per share equal to 11.972334 euro, for a total consideration of 26,614,497.84 euro within the authorization to purchase treasury shares approved at Eni's Ordinary General Meeting of shareholders on 12 May 2021, previously subject to disclosure pursuant to art. 144-bis of Consob Regulation 11971/1999.
On the basis of the information provided by the intermediary appointed to make the purchases, the following are details of transactions for the purchase of treasury shares on the Electronic Stock Market on a daily basis: Read More
---
New Mexico environmental protection officials have wrapped up testing of nearly five dozen private wells near a U.S. Air Force base on the eastern side of the state for so-called "forever chemicals" known as PFAS, which can be toxic to humans and animals. Read More
---
The UK government has unveiled its programme of Presidency events for the two-week COP26 Summit, which is taking place in Glasgow from 31 October – 12 November. The programme kicks off with a World Leaders' Summit (1-2 November), hosted by UK Prime Minister Boris Johnson, for which more than 120 leaders have already confirmed their attendance. They are encouraged to set out ambitious actions to reduce emissions – including net zero and on coal, cars, and trees, scale-up action to adapt to the impacts of climate change and mobilise finance, and to collectively signal their commitment to keeping alive the crucial Paris Agreement aim of limiting global temperature rises to well below 2C, and as close as possible to 1.5C. Read More
---
---
---
Oil and Gas News Straight from the Source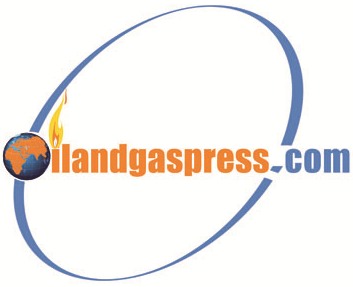 OilandGasPress Energy Newsbites and Analysis Roundup |Compiled by: OGP Staff, Segun Cole. Please send us your industry related news for publication
---
Announce new products, New Partnerships, New director appointment, New office, financial reports, New sales staff, new contracts, charity affiliations and general news and offers by your organisation! Submit your Releases or contact us now!
Submit a Press Release
Oilandgaspress.com | Energy, Climate, Renewable, Wind, Biomass, Sustainability, Oil Price, LPG, Solar,Marine,Aviation,Fuel,Hydrogen,Electric ,
we provide you with the latest news summary with links straight to the source!!
News articles reported on OilAndGasPress are a reflection of what is published in the media. OilAndGasPress is not in a position to verify the accuracy of daily news articles. The materials provided are for informational and educational purposes only and are not intended to provide tax, legal, or investment advice.
OilAndGasPress welcomes all viewpoints. Should you wish to provide a different perspective on the above articles. Information posted is accurate at the time of posting, but may be superseded by subsequent press releases