Energy News Roundup, Prices to 23/06/2021
American Petroleum Institute (API) on Tuesday reported a draw in crude oil inventories of 7.199-million barrels for the week ending June 18.
---
OPEC's Economic Commission Board continues its deliberations The Meeting focused on reviewing the conditions of the global oil market and emerging trends related to the oil industry, including demand, supply and stock movements, as well as the recovery prospects for the world economy.
---
Crude oil tanker market in the doldrums The increase in the crude oil price, now reaching US$70/bbl for Brent crude, is having the impact of reducing import and export requirements by tanker.
---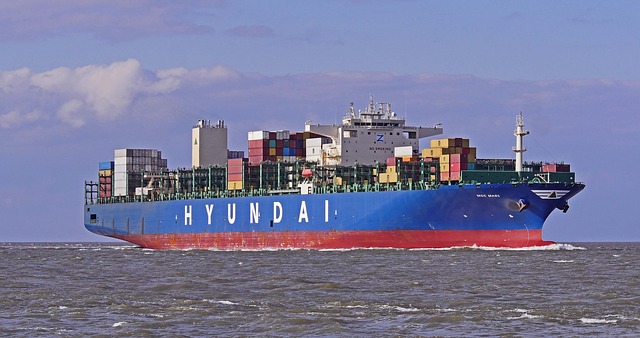 KSOE secures US$1Bn deal for 10 ships South Korea's state-owned news agency Yonhap reported that a US$386M deal with an Oceanian company will see KSOE will deliver two 174,000-m3 LNG carriers. Both ships will be built by KSOE's unit Hyundai Heavy Industries (HHI) by the end of 2023.

Daewoo Shipbuilding wins order for 6 container carriers Daewoo Shipbuilding & Marine Engineering Co. (DSME) said Monday it has inked a 1.1 trillion-won (US$1 billion) deal to build six container carriers.
DSME plans to deliver the vessels by the end of 2024 under the deal signed with a European company, the company said in a regulatory filing.
---
Energy/ Oil Related News Today on PR Newswire Updated Daily
---
Brexit puts more than third of UK small businesses at risk of closure Brexit officially came into force in January 2021, but it wasn't until May 1 2021 that the EU–UK Trade and Cooperation Agreement (TCA) came into effect. The free trade agreement now governs the relationship between the EU and the UK.
---
Commodity Prices
Units
Price $
Change
Crude Oil (WTI)
USD/bbl
$73.70
Up
Crude Oil (Brent)
USD/bbl
$75.68
Up
Bonny Light
USD/bbl
$74.26
Up
Natural Gas
USD/MMBtu
$3.29
Up
OPEC basket 22/06/21
USD/bbl
$73.13
Up
At press time 23nd June 2021
---
UK's gas and electricity networks are prepared for a 'Digging Boom' As restrictions continue to ease, the almost one million planned projects will commence, as will all construction work which was halted in 2020. Added to this will be the onset of projects financed by the Government's plans to kick-start the UK's economy through large scale infrastructure.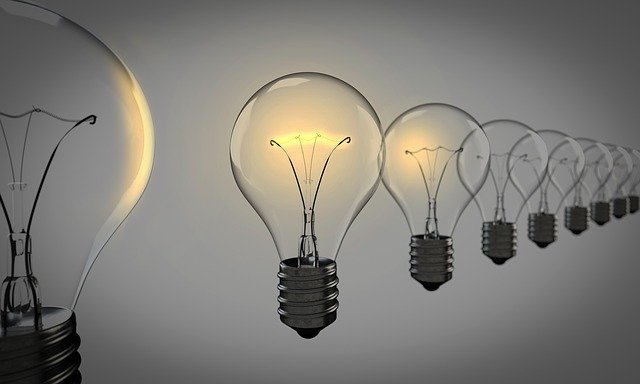 One example is HS2, with construction on the UK's biggest project in generations ramping up substantially. The risk is that given the volume of new projects set to take place, the UK's pipes and cables, and all those working nearby, could become more vulnerable. But, according to the Report, the gas sector has never been better protected. In excess of 80 percent of the UK's network now share their asset information on LSBUD's portal. Over 70 percent of the UK's underground electricity infrastructure is also registered.
---
PETRONAS, Telekom Malaysia and Sime Darby Plantation Collaborate To Accelerate Malaysian Innovation The collaboration, the first of its kind in Malaysia, aims to unlock synergies from cross-industries expertise and maximise the value impact of the programme to local startups. The strategic partnership will allow the GLCs to uncover potentially game-changing technologies, accelerate new ideas that can help transform local industries while at the same time, enable the participating teams to have greater market access for growth.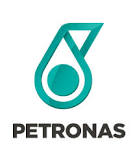 PETRONAS' Exclusion from J.P. Morgan's ESG Indices PETRONAS wishes to state that J.P. Morgan's decision to exclude PETRONAS from its ESG Emerging Market Bond Index ("JESG EMBI") and ESG Asia Credit Index ("JESG JACI") at the end of June 2021 is regrettable.
In this regard, PETRONAS views the decision as not in any way an accurate or true representation of our continuing commitment to sustainable and responsible investing, in line with environmental, social and good governance practices.
---
Sustainability Innovation Awards Chevron Phillips Chemical received the annual Re|focus Sustainability Leadership Innovation Award by the Plastics Industry Association (PLASTICS) for being among the top 2021 industry innovators in sustainability.
---
Lukoil commissions PENEX isomerisation unit at the Nizhny Novgorod refinery The isomerisation unit includes an NK-85oC hydro treatment system, a naphtha splitter, a deisopentanizer column etc. Cumulative investment in the project amounted to 12 billion roubles. Commissioning of the PENEX unit will enable the refinery to produce high-octane blending component for motor petrol and increase annual production of commercial petrol by 400 thousand tonnes.
---
Rig contract executed for drilling Bambo-1 exploration well, offshore The Gambia FAR Limited has locked in the timetable for drilling the Bambo-1 well offshore The Gambia by executing a contract with Stena Drillmax Ice Limited to commence drilling operations in Q4 of this year.
---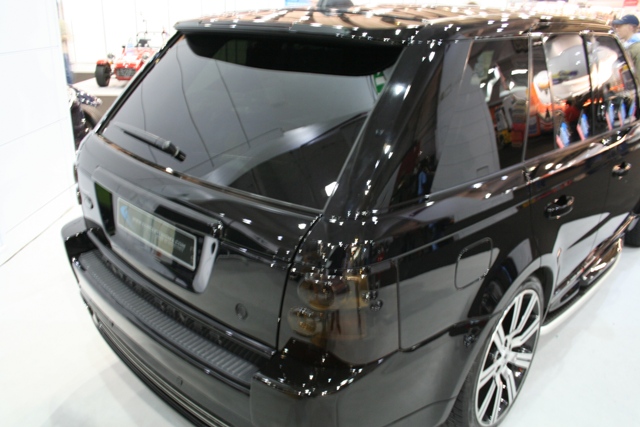 Used cars that are holding their value well This is Money has exclusively teamed up with CAP HPI, which monitors car values, to reveal the top 20 second-hand motors that have been found to depreciate incredibly slowly. The data is based on three-year-old used cars that were purchased with an average of 36,000 miles on the clock and what that vehicle is worth today as it hits its sixth birthday and has 72,000 miles showing on the odometer.
---
BAE Systems to deliver first zero emission propulsion systems on public buses in Vancouver Fifteen public buses in Vancouver, Canada, will be fitted with BAE Systems' all-electric propulsion system, allowing them to run free of emissions.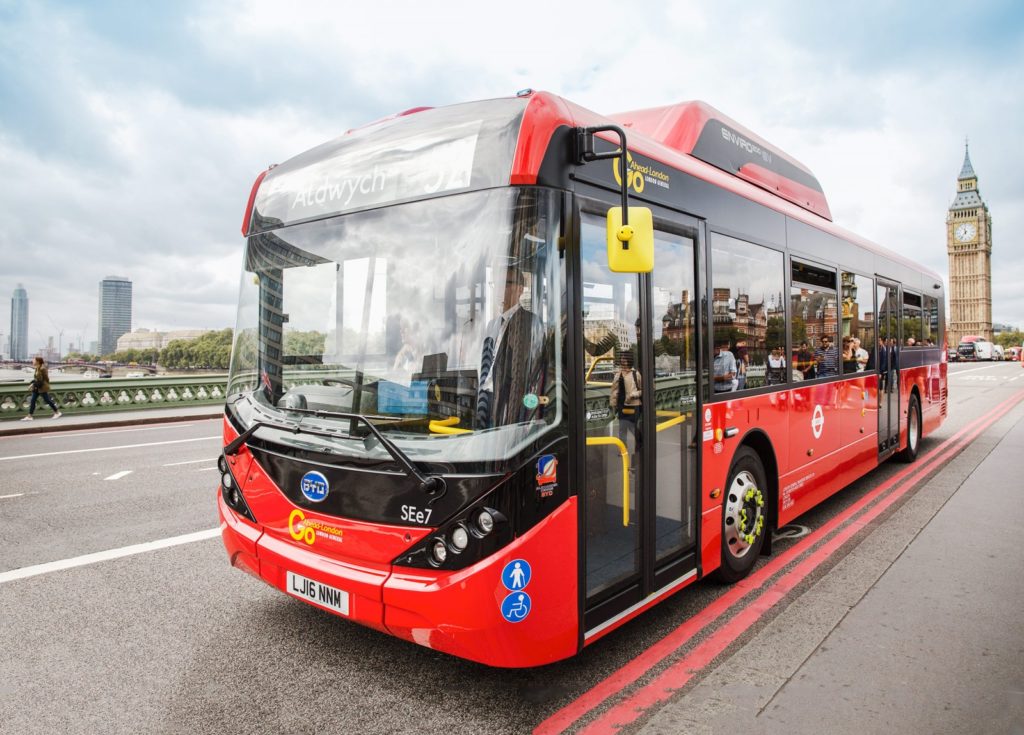 The fleet is the first in North America to benefit from the next-generation Series-EV zero emission technology.
---
Optilan wins Network Rail multi-million pound Security Crossrail contract Network rail has selected Optilan to deliver the design and installation of communications security systems at five stations on the eastern surface route that will be part of the Elizabeth line when it opens.
---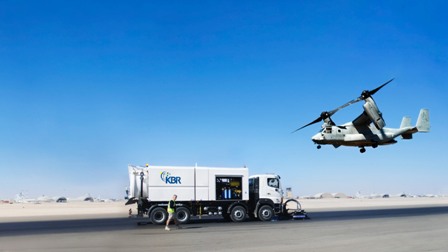 KBR to Sustain Critical U.S. Air Force Landing Systems with $58.1M Recompete The Air Force Installation Contracting Center's 774 Enterprise Sourcing Squadron awarded the cost-plus-fixed-fee task order through the DoD Information Analysis Center's Multiple Award Contract (IAC), an indefinite delivery, indefinite quantity vehicle for complex, integrated professional projects. KBR will carry out these duties in Oklahoma as well as other locations over the next five years. The company has performed similar tasking for the Air Force since 2005.
---
Government publishes White Paper on long term value creation from Norway's energy resources Norway's position as an energy nation will be further developed through new initiatives encompassing hydrogen, offshore wind, strengthening of the power grid and a low emissions oil and gas sector.
---
Statement on Diesel Emissions Investigation in France Automobiles Peugeot S.A. will have to pay a bail of 10 million Euros (of which 8 million for the potential payment of damages and fines and 2 million to ensure the company's representation in court), and will have to provide a bank guarantee of 30 million Euros for the potential compensation for losses. Automobiles Peugeot S.A. is also in the process of assessing its defense options in this respect.
---
Affordable Or Clean: You Can Only Have One In Electric Vehicles On the one hand, carmakers are working hard to secure strong green credentials for their products.
On the other hand, despite already generous subsidies for EV buyers, the vehicles that the subsidizers want to push remain stubbornly expensive. The main culprit behind this slow decline in EV prices is the battery.
---

South Sudan launches First-Ever Oil and Gas Licensing Round South Sudan's Ministry of Petroleum (MoP) officially launched the country's first-ever oil and gas licensing round in an inaugural event on Wednesday in Juba. Focused on accelerating exploration and production at new and existing blocks, and promoting the country as a competitive investment destination, the event signified an historic moment in the country's competitive oil and gas sector. Taking place at the Crown Hotel in Juba on the 29th-30th June, SSOP 2021 is expected to drive investment, promote engagement, and accelerate growth within South Sudan's oil and gas sector.
---
Disclaimer
News articles reported on OilAndGasPress are a reflection of what is published in the media. OilAndGasPress is not in a position to verify the accuracy of daily news articles. The materials provided are for informational and educational purposes only and are not intended to provide tax, legal, or investment advice.OilAndGasPress welcomes all viewpoints. Should you wish to provide a different perspective on the above articles.
Information posted is accurate at the time of posting, but may be superseded by subsequent press releases