Oil and Gas, Press, Energy News Brief, 18th Nov. 2021
Media reports indicated the US has asked multiple countries, including China, Japan and India, to tap on their oil reserves in a bid to counter surging energy prices.
---
Equinor announced on 27 July 2021 a dividend per share of USD 0.18 for second quarter 2021.
The NOK dividend per share is based on average USDNOK fixing rate from Norges Bank in the period plus/minus three business days from record date 12 November 2021, in total seven business days.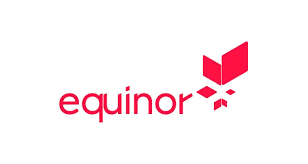 Average Norges Bank fixing rate for this period was 8.6513. Second quarter 2021 dividend per share is consequently NOK 1.5572.
On 24 November 2021, dividend will be paid to shareholders on Oslo Børs (Oslo Stock Exchange) and to holders of American Depositary Receipts ("ADRs") on New York Stock Exchange. Read More
---
TechnipFMC signed a Memorandum of Understanding with Orbital Marine Power (Orbital), a pioneer of tidal energy technology, to jointly collaborate in tidal energy to accelerate the global commercialization of Orbital's technology and deliver the first commercial scale floating tidal field. Orbital's unique floating turbine, the most powerful in the world to date, can harness underwater currents generated by tides, which can then be converted into electricity and exported to shore. Because of its predictability, tidal energy offers a reliable and consistent form of renewable energy. Tidal energy has the ability to make a cost-effective contribution to net zero transitions around the world at a utility scale. When combined with TechnipFMC's integrated approach, industrialization capabilities and project management expertise, Orbital's technology can be scaled-up to meet the increasing demand for renewable energy and significantly lower the cost of delivering tidal energy. Read More
---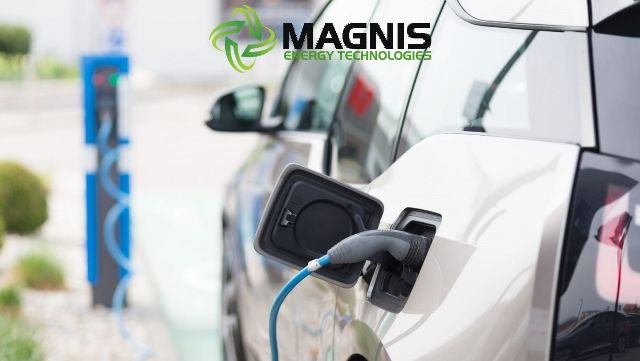 Magnis Energy Technologies Limited (ASX:MNS) provided an update on activities at the iM3NY Battery Plant based in Endicott, New York. Magnis is the major shareholder of the project.
Project Status and Recent Milestones
Overall project completion rate is at 40%.
The Dry Room has progressed with the completion of the plenum and the construction of the main walls having started. The de-humidifiers for the room are already secured in their final location. Read More
---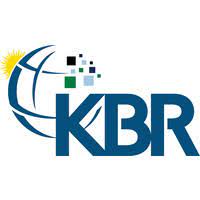 KBR announced it has secured a contract for its PLINKESM nitric acid concentration and spent acid recycling technologies from Hanwha Solutions for its new production facilities at Yeosu, South Korea. Under the terms of the contract, KBR will provide a license, basic and detailed engineering design, technical services, and proprietary equipment to Hanwha for the production of 160,000 metric tons per year of concentrated nitric acid and treatment and recycling of 240,000 metric tons per year of spent sulfuric acid. Nitric acid and its derivatives are processed for the production of various materials such as flexible polyurethane foams which help manufacturers in the furniture, bedding and automotive sectors to achieve sustainability and energy conservation objectives, or precision chemicals such as those used in the semiconductor industry. Read More
---
COP26 has achieved independent international recognition for its approach to delivering a sustainable event, attaining the ISO20121 certificate.
ISO20121 is an international standard which sets out the requirements to establish, maintain and continually improve an event sustainability management system. It requires event organisers to demonstrate consideration to all key financial, economic, social and environmental factors related to planning and operations. Organisations adopting ISO20121 are required to demonstrate that they are minimising potential negative impacts on the environment, communities and local economy – maximising the positive impacts and leaving a legacy to be proud of. Read More
---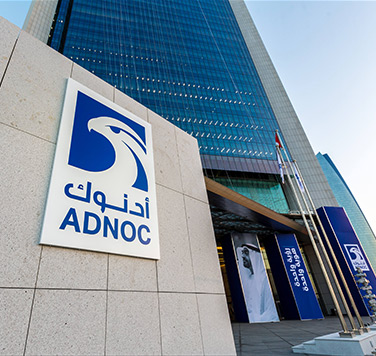 The Abu Dhabi National Oil Company (ADNOC) has awarded two engineering, procurement and construction (EPC) contracts totaling $1.46 billion for the Dalma Gas Development Project. Abu Dhabi is looking at ways to boost its gas output as it targets self-sufficiency in the coming decades. As part of its integrated gas strategy launched in 2018 to become a key exporter of natural gas in the coming years, ADNOC is looking at new technologies to expand into unconventional gas, tap into gas caps and unlock new reservoirs. The two EPC contracts have been awarded to National Petroleum Construction Company (NPCC) and a joint venture (JV) between Técnicas Reunidas and Target Engineering, the state-owned energy producer said in a statement on Thursday. Read More
---
McDermott has won an engineering, procurement and construction (EPC) project after successfully completing FEED services for a booster compression module for the INPEX-operated Ichthys LNG development. The module will be added to the Ichthys Explorer central processing facility, located off the northwest coast of Western Australia. "Ichthys LNG is ranked among the most significant and complex energy developments in the world. We've been there since 2012, and we are very familiar with the Ichthys gas field," said Mahesh Swaminathan, McDermott's Senior Vice President, Asia Pacific. "McDermott's integrated, end-to-end solution minimizes project risks by enhancing delivery certainty and managing COVID-19 impacts." Read More
---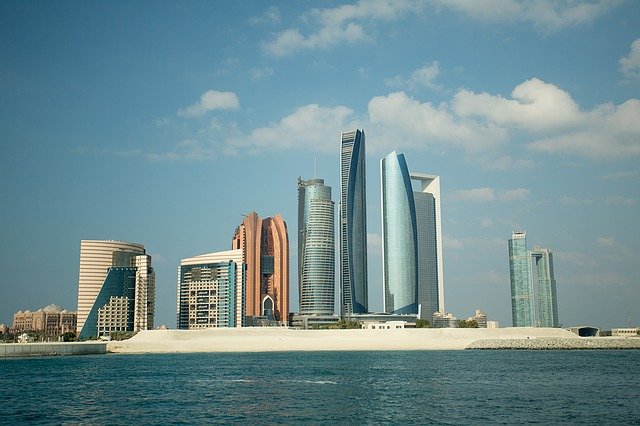 ADNOC launched a new global renewable energy and green hydrogen venture between ADNOC and Abu Dhabi National Energy Company PJSC (TAQA). Abu Dhabi's two energy giants will create a clean energy powerhouse, with a total generating capacity of at least 30 Gigawatts (GW) of renewable energy by 2030, that will position Abu Dhabi and the United Arab Emirates (UAE) at the forefront of the energy transition and further advance its global leadership role in green hydrogen. The new strategic partnership will focus on domestic and international renewable energy and waste-to-energy projects as well as the production, processing and storage of green hydrogen and ancillary activities. The new partnership will leverage ADNOC's energy and hydrogen capabilities and TAQA's renewables expertise, with bold aspirations for significant local and international growth. Commending both companies for their visionary partnership, H.H. Sheikh Khaled bin Mohamed bin Zayed emphasized how the UAE continues to proactively advance practical solutions and capitalize on opportunities to secure a lower carbon future as the nation works to achieve its 'Net-Zero by 2050 Strategic Initiative'. Read More
---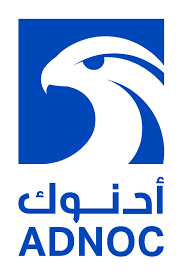 ADNOC Logistics & Services (ADNOC L&S), and AD Ports Group have signed an agreement to develop a new port and logistics facility at TA'ZIZ, the chemicals production and industrial hub currently under development at Ruwais, United Arab Emirates (UAE). Under the terms of the agreement, ADNOC L&S and AD Ports Group will develop a liquids terminal and logistics facility to support tenants of the TA'ZIZ Industrial Chemicals Zone. The facility will be a critical part of the supply chain for feedstocks and will store and load final products for export. The partners will select an international operator to enter into a new joint venture and contribute to the development of the new port. Read More
---
Fugro has announced the opening of a new state-of-the-art Remote Operations Centre (ROC) in India.The addition of the new Drishti ROC will allow clients in the Middle East and India to benefit from Fugro's remote inspection and positioning solutions. Until now, Fugro has recorded over 350,000 remote operations project hours, setting new standards for safety and sustainability in land and marine environments. Read More
---
UK Hydrographic Office (UKHO) has selected Fugro to survey a 515 km2 area over the Cayman Islands in November. The project will support updated nautical charting and improved coastal zone management. To accomplish the work, Fugro will deploy their Rapid Airborne Multibeam Mapping System (RAMMS), a solution that meets International Hydrographic Organization (IHO) quality and accuracy standards, while also contributing to UKHO's goals for carbon neutral operations. Read More
Fugro's Blue Essence, an offshore certified uncrewed surface vessel (USV) with an electric remotely operated vehicle (eROV), will begin its first project in the Netherlands. USVs play an important role in the future of the maritime sector by improving safety, reducing carbon emissions, and delivering data more efficiently. USV operations remove personnel from high-risk offshore environments to an onshore ROC and reduce carbon footprint by 95 % when compared to traditional survey methods. Cloud-based data processing allows near real-time data delivery, leading to faster and more informed decision making. Read More
---
Commodity Prices
Units
Price $
Change
Crude Oil (WTI)
USD/bbl
$77.91
Down
Crude Oil (Brent)
USD/bbl
$80.14
Down
Bonny Light
USD/bbl
$80.78
Down
Natural Gas
USD/MMBtu
$4.91
Down
OPEC basket 17/11/21
USD/bbl
$81.10
Down
At press time 18th November 2021
---
The active rig count acts as a leading indicator of demand for products used in drilling, completing, producing and processing hydrocarbons.
Region
Period
No. of Rigs
Change
U.S.A
12th November 2021
556
+6
Canada
12th November 2021
168
+8
International
Oct.2021
800
+13


Baker Hughes Rig Count to 18th November 2021
---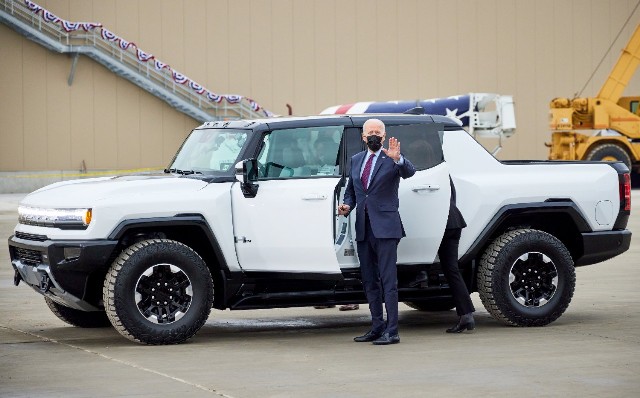 General Motors marks a major milestone in its commitment to an all-electric future as President Joe Biden, International UAW and UAW Local 22 leadership, plant employees and other officials join together to celebrate the grand opening of the Factory ZERO EV assembly plant. Production is now set to begin at the former Detroit-Hamtramck assembly plant, less than two years after GM announced the massive $2.2 billion investment to fully renovate the facility to build a variety of all-electric trucks and SUVs. Read More
---
Russian Presidential Spokesman Dmitry Peskov says, in technical terms, everything is ready for the launch of Nord Stream 2, and all further action depends on current EU red tape. "Technologically, everything is ready. Everything else depends on the formalities related to certification," he said, commenting on the situation around the gas pipeline. Read More
---
Oil and Gas News Straight from the Source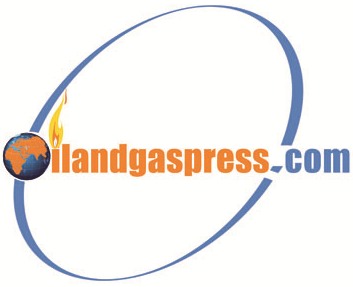 OilandGasPress Energy Newsbites and Analysis Roundup |Compiled by: OGP Staff, Segun Cole. Please send us your industry related news for publication
---
Announce new products, New Partnerships, New director appointment, New office, financial reports, New sales staff, new contracts, charity affiliations and general news and offers by your organisation! Submit your Releases or contact us now!
Submit a Press Release
Oil and gas, press, Energy, Climate, Renewable, Wind, Biomass, Sustainability, Oil Price, LPG, Solar, Marine, Aviation, Fuel, Hydrogen, Electric ,EV, Gas,
Disclaimer: News articles reported on OilAndGasPress are a reflection of what is published in the media. OilAndGasPress is not in a position to verify the accuracy of daily news articles. The materials provided are for informational and educational purposes only and are not intended to provide tax, legal, or investment advice.
Should you wish to provide a different perspective on the above article, please email us info@OilAndGasPress.com