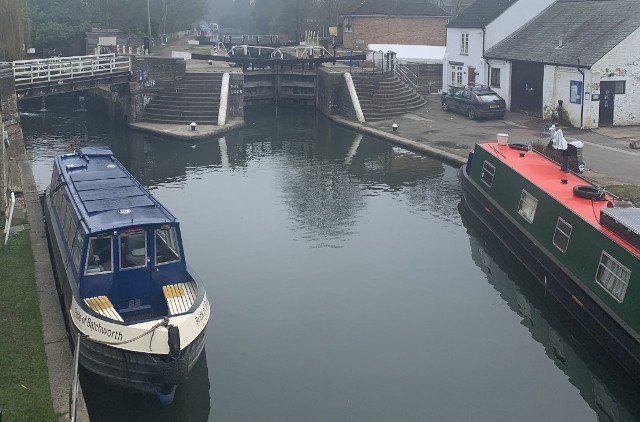 Oil Prices,Energy Newstrack to 22/04/2021
Natural gas production in the US is set to grow to a new record in 2022, at 93.3 billion cubic feet per day (Bcfd) and will continue to rise further, exceeding 100 Bcfd in 2024, a Rystad Energy analysis shows.
---
Energy/ Oil Related News Today on PR Newswire Updated Daily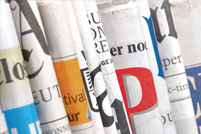 ---
The United States Bureau of Land Management is exercising its discretion to not hold lease sales in the 2nd quarter of Calendar Year 2021. This decision does not impact existing operations or permits for valid, existing leases, which continue to be reviewed and approved.
---
Commodity Prices
Units
Price $
Change
Crude Oil (WTI)
USD/bbl
60.86
Down
Crude Oil (Brent)
USD/bbl
64.86
Down
Bonny Light
USD/bbl
64.07
Down
Natural Gas
USD/MMBtu
2.72
Up
OPEC basket 21/04/21
USD/bbl
64.02
Down
At press time 22 April, 2021
---
Fugro wins repeat Geo-data solutions contract with State of Texas The new contract will run up to 5 years, providing opportunities for the state and its local government, public utility and academia partners to contract with Fugro for comprehensive GIS, geospatial and geotechnical offerings. Projects completed under the StratMap contract will help DIR meet its goal of developing consistent digital Geo-data layers across the state for more efficient and effective governance.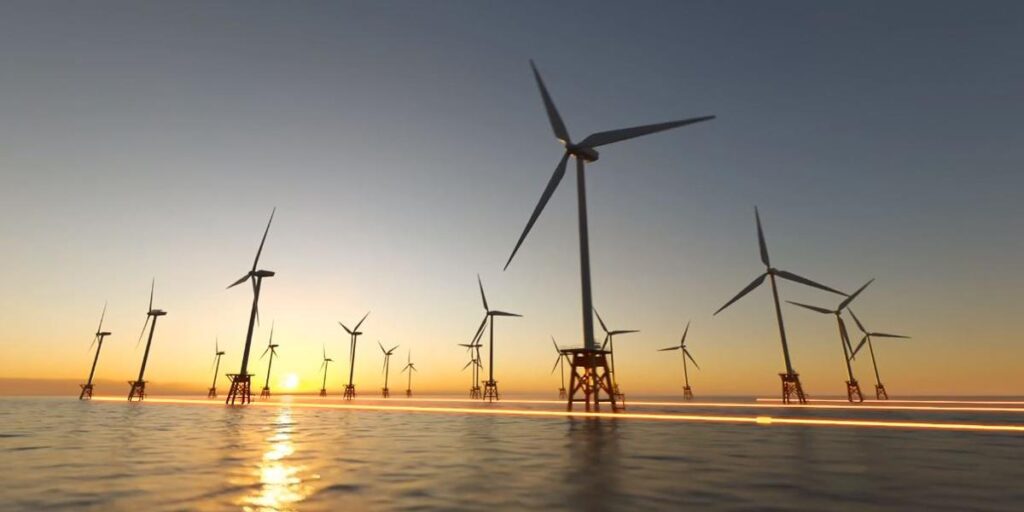 Fugro's vulnerability assessment informs Port of San Francisco's safe and sustainable future The 5 km seawall was built more than 100 years ago and forms the foundation of San Francisco's Northeast Waterfront, which houses a critical mix of open spaces, tourist attractions, businesses, utilities, disaster response facilities, transportation networks, and state and regional maritime assets.
---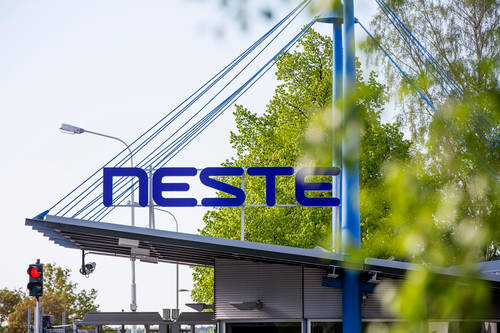 Neste to publish its first quarter results on 29 April 2021 The release will be available on the Neste website immediately after publishing.
---
LONGi Founder and President Li Zhenguo shared the company's insights & practices at the FII Institute ESG Virtual Event On April 15, the Future Investment Initiative Institute (FII) organized a series of online events on the topic of "The Neo-Renaissance: Mobilizing ESG for a Sustainable Future". This event brought together leaders from all walks of life to discuss ESG (Environment, Social and Governance) issues. Mr. Li Zhenguo, LONGi Founder and President, was invited to attend the opening ceremony and share his experience.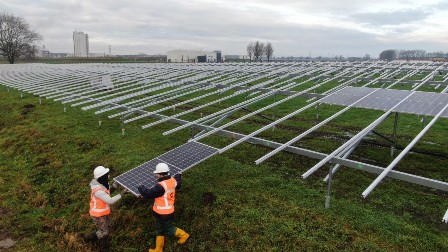 LONGi sets industry record of 24.53GW of solar module shipments in 2020 LONGi Solar's external PV module sales in 2020 were 23.96GW, a year-on-year increase of 223.98%, while shipments to in-house PV projects made up only 570MW of the total module shipments of 24.53GW.
---
Prince William calls on the nation to use the same dedication shown in tackling Covid to fight climate change and 'transform its relationship with the planet' In a letter to The Times, the duke described how the lessons that had been learnt amid the coronavirus pandemic could also be applied to 'the most pressing challenge in human history: stopping the climate emergency.' He wrote: 'If we do not act in this decade the damage to our planet will be irreversible, affecting not only those of us alive today but the future of generations to come. '
---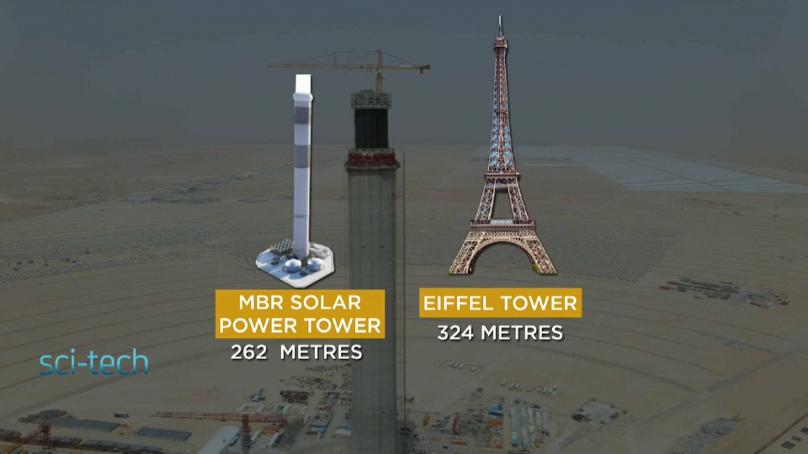 How much electricity can the world's biggest single-site solar park produce? The United Arab Emirates might be known for its sizable oil and gas reserves, yet it also has one of the highest solar exposure rates globally. It is home to the Mohammed Bin Rashid Al Maktoum Solar Park (MBR Solar Park), the world's largest single-site solar park according to the Dubai Electricity and Water Authority (DEWA). The MBR Solar Park claims many world records with its projects, including the construction of what will be the world's tallest concentrated solar power (CSP) tower.
The solar spire stands at about 260 metres high, which is roughly 60 metres short of Paris' Eiffel Tower.
---
Genesis Electrified G80 sedan dumps the gas engine for 800V charging and power-bank utility Depending on how you look at it, the Genesis outperforms its "electrified" billing but plays a conservative angle in not looking dramatically different as an EV. The Electrified G80 does however pack some special moves typically reserved for leading-edge EVs—like 800-volt DC fast-charging capability.
---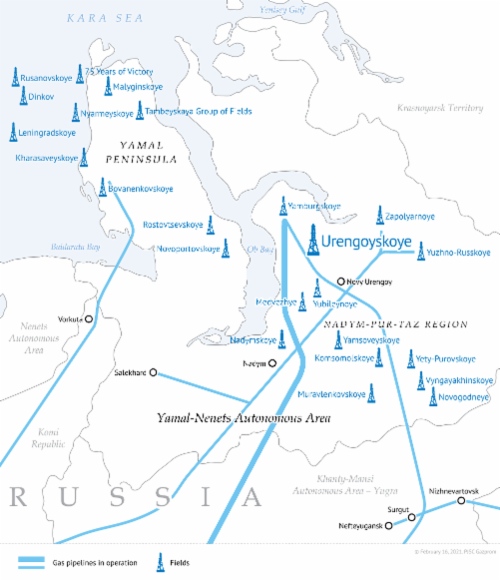 Gazprom and Wintershall Dea begin production from Block 5? in Achimov formations of Urengoyskoye field The pre-development of the blocks is performed under harsh natural and climatic conditions and in complex geological structures. The hydrocarbons lie at a depth of about 4,000 meters with abnormally high formation pressures (up to 62 MPa).
---
London's congestion charge causes pollution levels to climb since the introduction of the charge in 2003. They have found that the levels of some pollutants, such as the harmful nitrogen dioxide, have risen by up to 20%. Professor Green suggests that this is due to the increased usage of buses and taxis, both of which are exempt from the charge:
---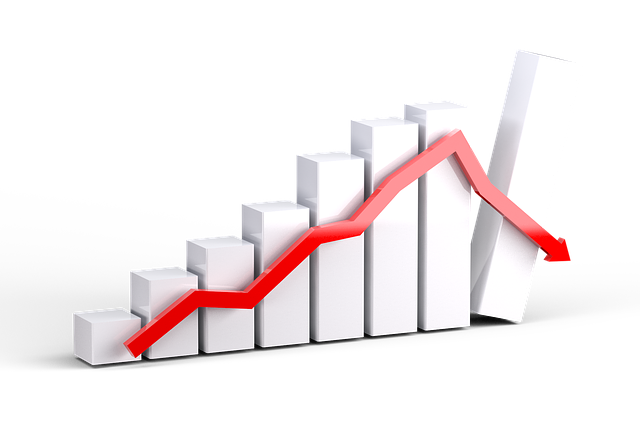 Experts predict wind costs will tumble Costs for all three types of wind energy are half what experts predicted in a similar Berkeley Lab study in 2015.
---
Canterbury City Council set to install hundreds of electric vehicle charging points To cope with the predicted surge in ownership, the authority is looking to increase its offering of public charging points – which currently stands at just 38.
---
Daimler eCitaro G fitted with better battery Mercedes is now equipping its eCitaro G electric articulated bus with a more powerful generation of lithium-ion batteries. The first eCitaro G of the new type have been delivered to the ÜSTRA transport company in Hanover as part of a major order for a total of 48 eCitaro.
---
McDermott's CB&I Storage Solutions Wins Multiple STI/SPFA Tank of the Year Awards The STI/SPFA Tank of the Year Awards recognize member companies instrumental in the creation, construction and implementation of tanks that best represent the advantages and flexibility of steel construction.
---
                                                    Disclaimer
News articles reported on OilAndGasPress are a reflection of what is published in the media. OilAndGasPress is not in a position to verify the accuracy of daily news articles. The materials provided are for informational and educational purposes only and are not intended to provide tax, legal, or investment advice. OilAndGasPress welcomes all viewpoints. Should you wish to provide a different perspective on the above articles, Email us info@OilAndGasPress.com