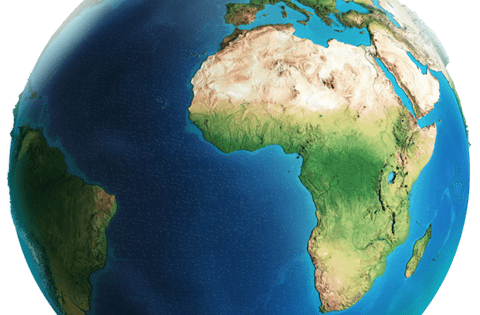 OilandGasPress News Roundup
Data from the API shows US crude inventories rose by 806,000 barrels in the week ended July 16, with gasoline inventories also jumping 3.32 million barrels in the same period. In the United States, crude oil inventories are sitting at 439.7 million barrels as of the week ending July 16—that's 7% below the five-year average for this time of year.
---
Madrid building a huge urban forest in a bid to combat climate change Madrid is building a green wall around the city. A 75-kilometre urban forest with nearly half a million new trees. The project will also make use of derelict sites lying between roads and buildings to help absorb 175,000 tons of CO2 per year.
---
Japan's 'hydrogen economy' to power the Tokyo Olympic Games "Hydrogen Olympics", Tokyo 2020 is a showcase for the fuel of the future. As the most abundant element in the universe, hydrogen is clean and light. Most importantly, it produces no carbon dioxide emissions and can be produced using renewable electricity.
---

Hess Corporation Sets New Emission Reduction Targets Hess Corporation's 2020 Sustainability Report shows how sustainable business practices are integrated into the company's strategy, goals and daily operations. Highlights include:
Reducing greenhouse gas emissions: In 2020, Hess significantly outperformed its five year targets to reduce Scope 1 and 2 greenhouse gas (GHG) emissions intensity by 25% and flaring intensity by 50% from its operated assets – reducing GHG emissions intensity and flaring intensity by 46% and 59%, respectively, compared to 2014 levels.
---
Polypropylene Production Complex at LUKOIL's Nizhny Novgorod refinery in the city of Kstovo The complex will become Russia's largest polypropylene production facility integrated with a refinery. The new facility will produce polypropylene out of the propylene generated at the two catalytic cracking units with aggregated annual production capacity of 4 million tonnes, which are currently being modernized.
---

Neptune Energy applauds subsidy award for offshore green hydrogen pilot The subsidy was awarded under the RVO's Demonstration Energy and climate Innovation (DEI+) scheme, which invites funding applications for investments in renewable energy developments, including hydrogen pilots.
---
TechnipFMC Announces Second Quarter 2021 Results Total Company revenue in the second quarter was $1,668.8 million. Loss from continuing operations attributable to TechnipFMC was $174.7 million, or $0.39 per diluted share.

After-tax charges and credits totaled $148.7 million of charges, or $0.33 per diluted share. Reported results included a loss from the Company's equity investment in Technip Energies of $146.8 million primarily related to the change in market value in the quarter.
---
Commodity Prices
Units
Price $
Change
Crude Oil (WTI)
USD/bbl
$71.92
Up
Crude Oil (Brent)
USD/bbl
$73.79
Up
Bonny Light
USD/bbl
$71.93
Up
Natural Gas
USD/MMBtu
$3.99
Up
OPEC basket 22/07/21
USD/bbl
$72.09
Down
At press time 23rd July 2021
---
Nel joins PosHYdon consortium for the PosHYdon project, which aims to validate the integration of offshore wind, natural gas, and hydrogen, offshore the Netherlands. Nel will provide a MW-scale PEM electrolyser for the project.
---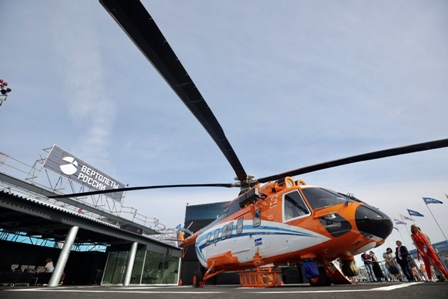 Gazprom and Russian Helicopters sign agreement for the supply of domestically-produced certified naval helicopters of the type Mi-171A3.designed primarily for offshore operations (overseas transportation of passengers and cargo). It was developed in accordance with the standards of the International Association of Oil & Gas Producers (IOGP).
---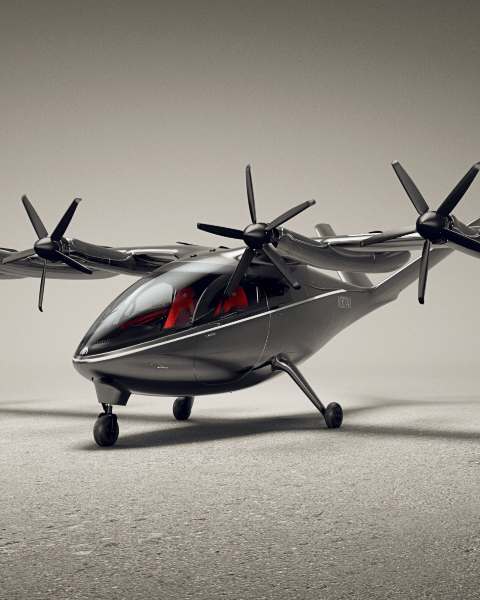 Archer Defeats Wisk's Motion for Preliminary Injunction A federal judge in San Francisco today denied Wisk's request for a preliminary injunction against rival Archer. The court determined that Wisk failed to make its case -"Wisk has not shown a likelihood of success on the merits that defendant Archer Aviation Inc. has misappropriated its particular asserted trade secrets." Click here to read the ruling.
The ruling reinforces what Archer has said all along–Wisk did not have a good faith basis to bring this lawsuit and did not file the litigation to defend or protect any legitimate intellectual property rights.
---
Venezuela ratifies at the 19th OPEC + Ministerial Meeting its commitment to the agreement that guarantees the stability of the oil market. Venezuela will continue betting on policies that tend to guarantee the collective well-being.
---

TransAlta completes second off-coal conversion This not only highlights TransAlta's commitment to meet Alberta's need for safe, reliable and low-cost electricity but also our commitment to meet our sustainability goals focused on clean electricity generation
---
Cenovus sign power purchase agreement (PPA) to buy solar-power produced electricity The southern Alberta project will add 150 megawatts of renewable energy to the province's electricity grid once completed and is expected to begin producing electricity in 2023. Cenovus has signed a 15-year PPA for the full output of the facility, providing the offtake contract necessary for the construction of the project and ultimately helping Cenovus mitigate its scope 2 emissions. Scope 2 emissions are those represented by purchased or acquired electricity, steam, heat and/or cooling. In Cenovus's case, these emissions primarily result from purchased electricity.
---

CAPP release new report on Canada's Oil and Natural Gas Industry The report lays out the means to a lower-carbon future through innovation and new technology and illustrates the industry's proven track record of lowering emissions-intensity, is the first in a series of planned Environment, Social and Governance (ESG) disclosures.
---
Japan Bets On Renewables Japan, like many other developed nations, aims to achieve net-zero emissions by 2050, or as Japan's Ministry of Economy, Trade, and Industry (METI) said last month "a carbon neutral society by 2050." Under the draft new policy,
Japan will target to have renewable energy sources make up between 36 percent and 38 percent of the country's power generation by the end of this decade.
Analysts: Oil Prices Won't Fall Below $60 According to the analysts interviewed by Tass, Brent will hover in the $60-$70 range and will likely not fall below that threshold because additional lockdowns are unlikely despite the Delta variant.
---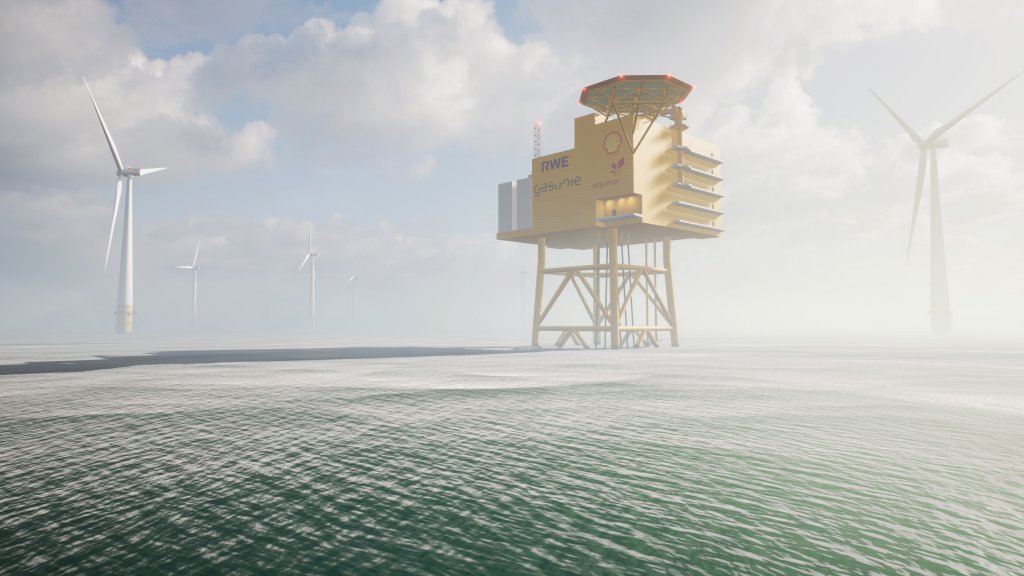 Study for potential large-scale offshore hydrogen park in the German North Sea Project partners RWE, Shell, Gasunie and Equinor signed a declaration of intent to further intensify their collaboration on the AquaSector project – the vision of the first large-scale German offshore hydrogen park. The project aims to demonstrate that in Germany offshore based hydrogen production enables an efficient, cost-effective and sustainable way to produce green hydrogen.
Disclaimer
News articles reported on OilAndGasPress are a reflection of what is published in the media. OilAndGasPress is not in a position to verify the accuracy of daily news articles. The materials provided are for informational and educational purposes only and are not intended to provide tax, legal, or investment advice.OilAndGasPress welcomes all viewpoints. Should you wish to provide a different perspective on the above articles.
Information posted is accurate at the time of posting, but may be superseded by subsequent press releases
Email us info@OilAndGasPress.com
Oil and Gas News Straight from the Source