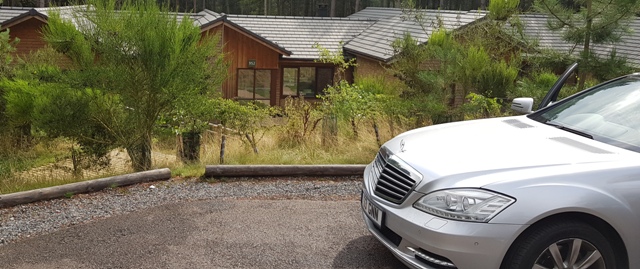 Energy News Digest to 14th September 2021
Oil consumption is increasing globally as falling Covid-19 infection rates drive a recovery in activity. The EIA sees gains in tight oil production from the U.S. Combined, major shale regions projected to add 66,000 barrels a day to produce 8.135 million barrels a day.
---
Chinese lithium prices extend gains amid tight supply. Lithium prices have jumped to their highest in more than three years thanks to an upsurge in electric vehicle sales, depleting stocks of the battery material in top consumer China.
---
Industrial Decarbonization through Concentrating Solar Thermal The U.S. Department of Energy (DOE) today released two requests for information (RFI) seeking input on pathways to use solar energy to decarbonize industrial processes and impacts of large-scale solar plants on wildlife and ecosystems. Both topics were identified in DOE's Solar Futures Study, which examines solar energy's role in a decarbonized grid and lays out a blueprint where solar would contribute 40-45% of our country's electrical supply by 2050 and contribute to the electrification of buildings, transportation, and industry.
RFI submissions are due on October 13, 2021 at 5 p.m. ET.
---
Notification under Chapter 9, Section 10 of the Finnish Securities Market Act Neste Corporation has today received a notification under Chapter 9, Section 10 of the Finnish Securities Market Act (FSMA). According to the notification by BlackRock, Inc., the aggregate holdings of the entities referred to therein in Neste Corporation have on 10 September 2021 decreased below 5% of the total number of shares and voting rights of Neste Corporation. The share stock of Neste Corporation consists of 769,211,058 shares, each entitling one vote.
---
Learn about Azerbaijan's energy sector Azerbaijan is a net energy exporter; crude oil and natural gas production and exports are central to Azerbaijan's economy and government revenues. Natural gas accounts for over two–thirds of Azerbaijan's total domestic energy consumption. Oil supplies less than one–third of total energy consumption. Azerbaijan's proved crude oil reserves were estimated at 7 billion barrels in January 2021, according to the Oil & Gas Journal (OGJ).3
---
BYD Launches e-Platform 3.0 BYD officially launched the e-platform 3.0 for pure electric vehicles. Built upon the e-platform 3.0, the unveiled Ocean-X concept is a mid-size sporty sedan with high performance. The Ocean-X brings brand new experiences in performance and intelligent driving thanks to the fully integrated blade batteries in the car body, an 8-in-1 electric powertrain, and an all-wheel-drive architecture.
---
Tropical storm warning in Texas Hurricane Nicholas, now a tropical storm, made landfall along the Texas coast on Tuesday, bringing the threat of up to 20 inches of rainfall to parts of the Gulf Coast, including the same area hit by Hurricane Harvey in 2017 and storm-battered Louisiana. The storm could also cause life-threatening flash floods across the deep south. Nicholas touched down on the eastern part of the Matagorda Peninsula and is now about 30 miles (50 kilometers) south southwest of Houston, Texas, with maximum winds of 70 mph (110 kph), according to the National Hurricane Center in Miami. Nicholas was the 14th named storm of the 2021 Atlantic hurricane season.
---
US President visits a renewable energy lab in Colorado. Climate provisions in Biden's plans include tax incentives for clean energy and electric vehicles, investments to transition the economy away from fossil fuels and toward renewable sources such as wind and solar power, and creation of a civilian climate corps.
---
KBR and Adarga Announce Strategic Partnership KBR's Government Solutions business will integrate Adarga's leading-edge AI software platform into the delivery of a number of its large-scale programs across the defense and national security sectors – putting effective, data-driven decision-making at the heart of how they operate. The partnership will further extend KBR's capability offering across key market sectors and accelerate the speed and scale at which organizations can adopt next generation AI analytics to resolve their most complex data challenges. It will also allow clients to unlock vital insight, foresight and understanding of information buried across their ever-growing data sets.
---
OPEC turns 61 The year 2021 marks the 61st Anniversary of that auspicious day and represents an opportunity to reflect on the Organization's past and look to the future. Between 10 and 14 of September 1960, representatives from five oil producing countries descended on Al-Shaab Hall in the Bab Al-Muaatham district in Baghdad: Fuad Rouhani of Iran; Dr. Tala'at al-Shaibani of Iraq; Ahmed Sayed Omar of Kuwait; Abdullah Al-Tariki of Saudi Arabia; and Dr. Juan Pablo Perez Alfonzo of Venezuela. As a result of the actions of these five founding fathers, OPEC came into existence.
---
Commodity Prices
Units
Price $
Change
Crude Oil (WTI)
USD/bbl
$70.69
Up
Crude Oil (Brent)
USD/bbl
$73.78
Up
Bonny Light
USD/bbl
$72.00
Up
Natural Gas
USD/MMBtu
$5.31
Up
OPEC basket 10/09/21
USD/bbl
$71.98
—
At press time 14 September 2021
---
U.S. Gasoline Prices Hit 7-Year High According to the Energy Information Administration (EIA), retail gasoline and diesel prices in the United States averaged $3.176 for the week ending September 6—the highest level since 2014.
---
Shell Announces More Than $5 million in Support for Hurricane Ida Relief Efforts Shell's relief and recovery support is comprised of donations to local agencies that provide access to healthcare, food resources, remediation, direct employee assistance, fuel donations, base camps for electrical workers, and a nationwide Shell employee donation match program.
---
GECF shines the spotlight on Angola's potential at Angola Oil and Gas 2021 The two-day event fostered intense debates, networking opportunities and paved the way for a strong energy sector in a post-pandemic era by exposing potential investors to energy-related projects in Angola and other African markets. The conference addressed recent government reforms, tax incentive packages, and gas initiatives to accelerate Angola's energy transition ambition.
---
GE's g3 technology to accelerate decarbonization efforts in Norway GE Renewable Energy's Grid Solutions business has been awarded a contract by Norwegian utility Elvia to deliver an SF6 free substation in Heggedal, close to Oslo's urban area featuring GE's industry-leading g3 (pronounced "g"- cubed) gas. g3 gas is a game-changing alternative to SF6 – a potent greenhouse gas – with a global warming potential (GWP) that is about 99% less compared to SF61.
---

The active rig count acts as a leading indicator of demand for products used in drilling, completing, producing and processing hydrocarbons.
Region
Period
No. of Rigs
Change
U.S.A
10th Sept. 2021
503
+6
Canada
10th Sept. 2021
143
-9
International
Aug. 2021
777
+26
Baker Hughes Rig Count to 14th September 2021
---
Oil and Gas News Straight from the Source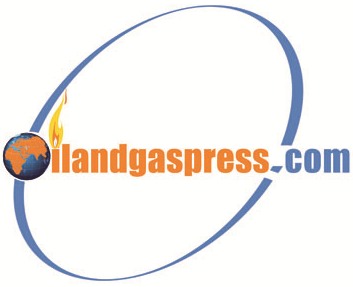 Compiled by: OGP Staff, Segun Cole , Please send us your industry related news for publication
Announce new products, New Partnerships, New director appointment, New office, financial reports, New sales staff, new contracts, charity affiliations and general news and offers by your organisation! Submit your Releases or contact us now!
Submit a Press Release
Oilandgaspress.com | Energy, Climate, Renewable, Wind, Biomass, Sustainability, Oil Price, LPG, Solar,
we provide you with the latest news summary with links straight to the source!!
News articles reported on OilAndGasPress are a reflection of what is published in the media. OilAndGasPress is not in a position to verify the accuracy of daily news articles. The materials provided are for informational and educational purposes only and are not intended to provide tax, legal, or investment advice.
OilAndGasPress welcomes all viewpoints. Should you wish to provide a different perspective on the above articles.